Drug and Snuff Jars
Drug and Snuff Jars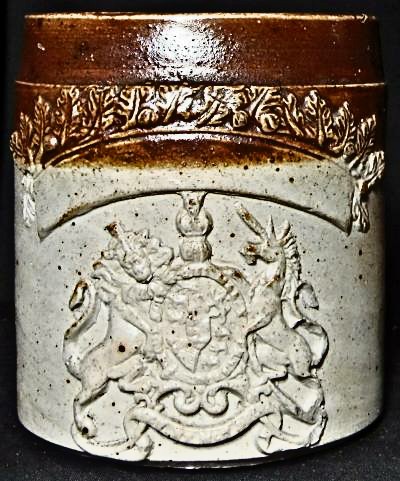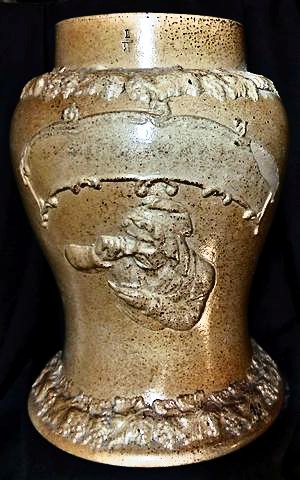 Many potteries offered straight sided shop jars and bellied snuff jars in a variety of sizes. Doulton and Stiff offered them from half pint to six gallons! Most had vertical necks for use in conjunction with a metal lid. They could be plain, sprigged (often with royal arms on straight sided and Boilly's (click to view) snuff takers on bellied), enamelled or even sprigged and enamelled.
Only a very small proportion of jars are marked, so is there any way of identifying makers? Well, I think that there is. Many have a decorative (often floral) sprig on the front and, an examination of a considerable number of examples suggests that this sprig varies with maker. I list below the sprigs from confirmed origins and also those as yet to be identified. The same sprigs can also be used to identify the makers of unmarked ceramic spirit barrels.
Click on any image to enlarge it.
Scottish, identified
English, identified
x
Unidentified