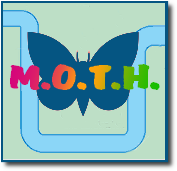 Undated post card. The framed picture over the bar is titled Vicar of Wakefield FC, 1911-12, winners of .............. (too small to read).
Note the sports trophies behind the bar.
The following information has been supplied by Daron Humphreys.
The picture was taken in 1913. The young lady is my great grandmothers sister Dolly Cooper, the man behind her is my great great grandfather Arthur Cooper and his son Len is standing on the far right of the picture. Arthur Cooper also ran a fleet of Hackney Cabs from 64 Three Colts Lane and was also a horse slaughterer at the same address. I have attached a photo of the pubs football team taken in 1911 (see below). At the top row left to right they are, Henry George Maffia,Mr. Oakman (VP), Mr. Cunnew (VP) ,MR. Gullen (VP) Mr. Len Cooper (VP) also Pub Landlord, Bottom row,left to right, Mr. James ,kneeling,(Trainer) Mr. McGee (Player) ,Mr. Keller (player), Mr. Sawyer (CAPTAIN), & Mr. Crew (Committee Member).