Tie Pins can be distinguished from brooches as the pin arrangement protrudes on either side of the coin.
---
The coin on this Tie Clip is a French Gold Half Louis D'or of Louis XV dated 1729 minted in Renne. In 1729 cravats were knotted, so a tie clip would not have been needed. This is probably nineteenth century.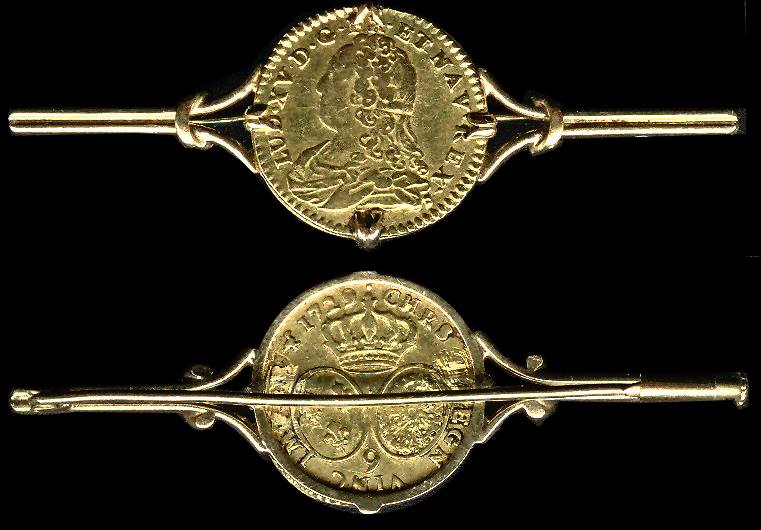 ---
This Tie Clip incorporates a Gold Five Peso coin of Chile dated 1900 minted in Santiago. The hallmarks on the bar give the date of manufacture - 1913.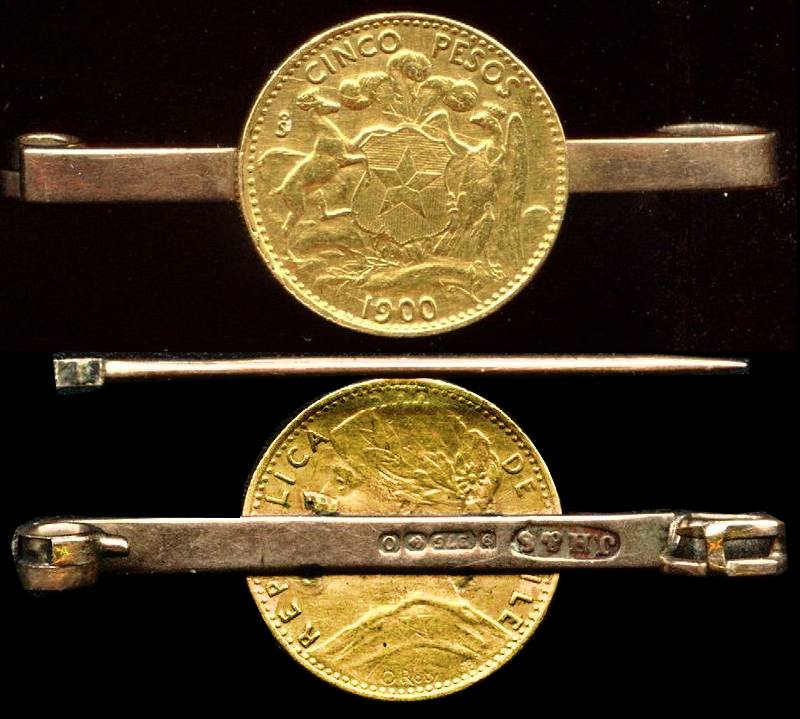 ---
Always a popular choice, this US Gold Dollar is dated 1852.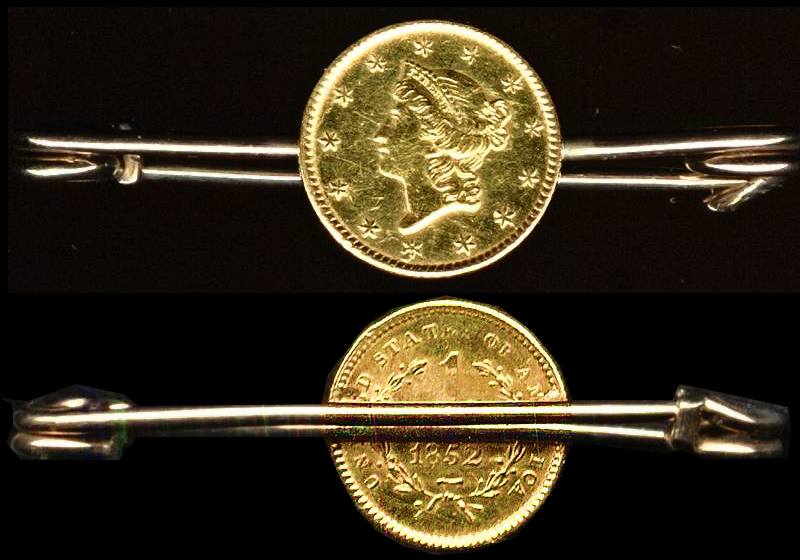 ---
This clip, bearing two Gold Mexican Two Peso coins dated 1920, has a 9 carat gold clip shaped like an arrow.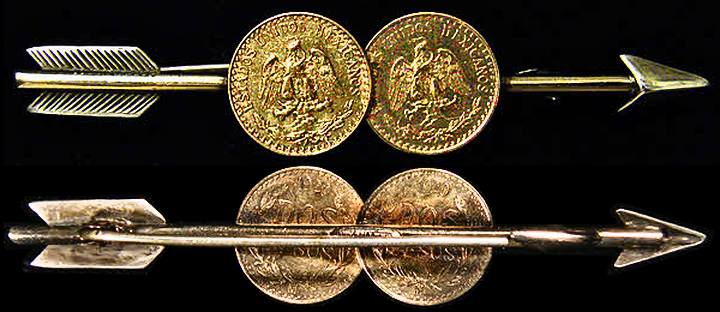 ---
A German patriotic piece dating from World War One. It features a gilded One Mark silver coin.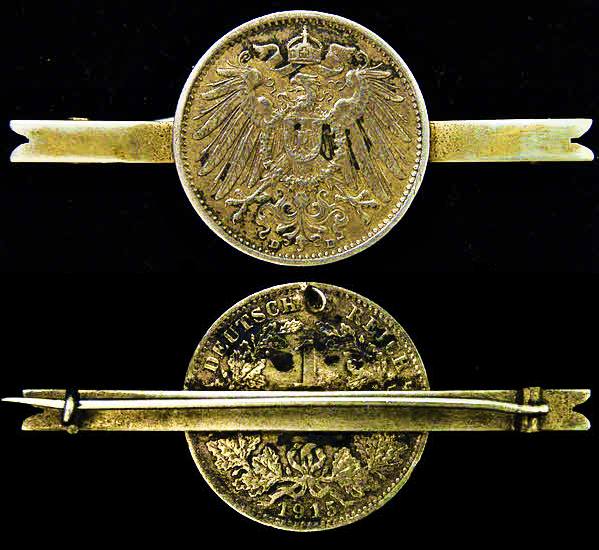 ---
A later German piece. A 50 pfennig coin dated 1949.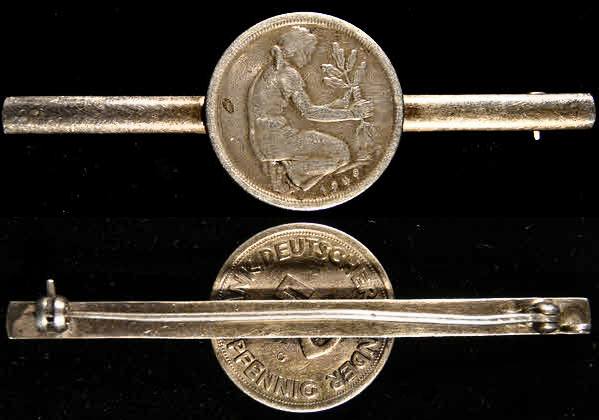 ---
A French patriotic item from the period of World War One. A Silver 2 Franc coin dated 1917.

---