Sometimes encountered at Antique Fairs are Toddy/Punch Ladles. Some of these ladles have coins inserted into the centre of the bowl. The bowl itself is made from a Crown, or Spanish Dollar, coin flattened, smoothed and shaped. The great majority of those with inserted coins have silver coins inserted. The most frequently found coins are British Shillings. Very occasionally the inserted coins are Gold. Shown below are a variety of ladles with these coins.
A Quarter Guinea coin of George I, dated 1718.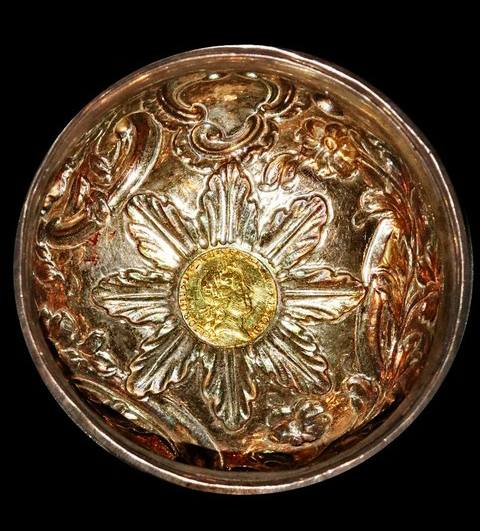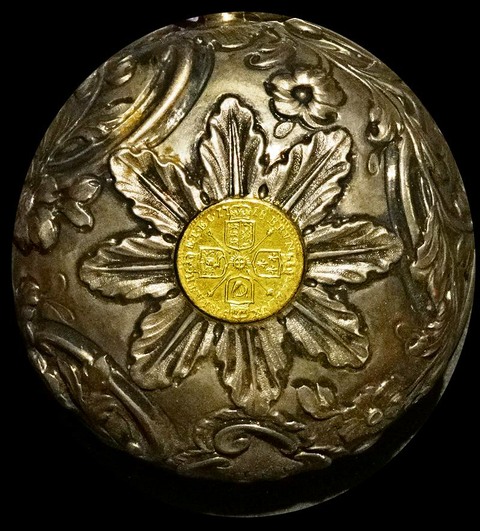 A Third Guinea (7 shilling) coin of George III, dated 1803.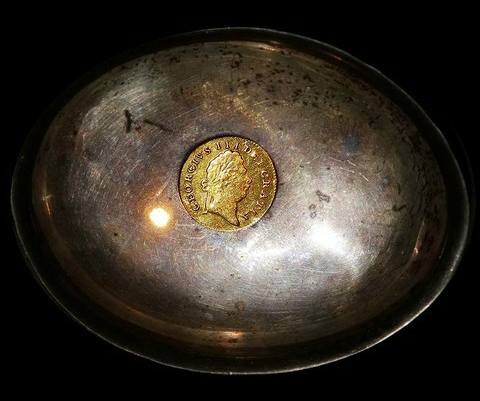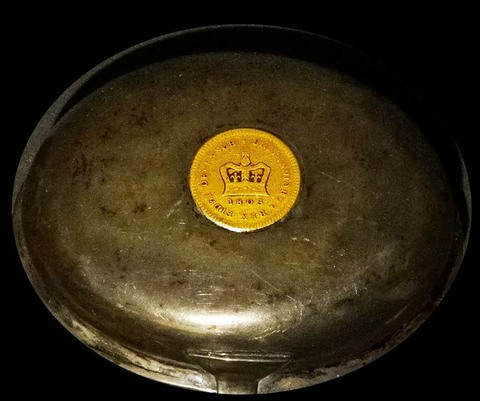 A Half Guinea coin of George II, dated 1759.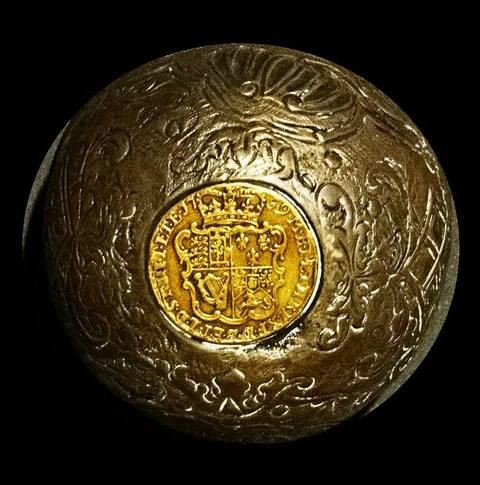 A One Guinea coin of Queen Anne, dated 1712.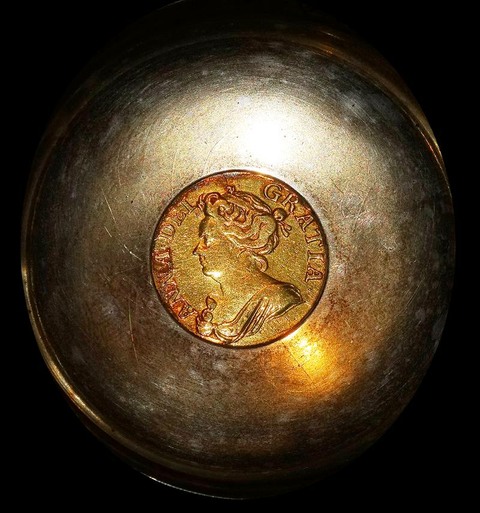 A One Ducat coin of the Netherlands, dated 1805.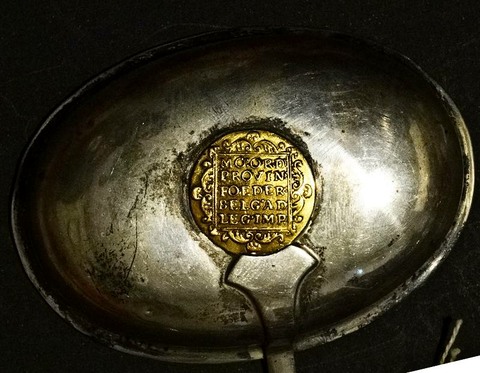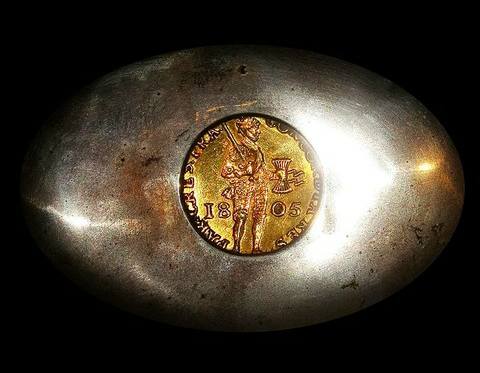 A 6400 Reis Coin of Brazil, dated 1771.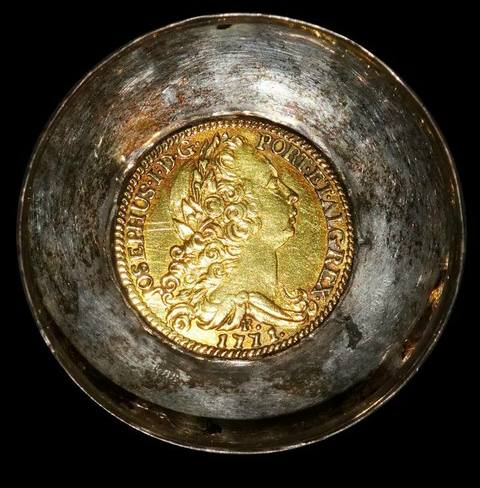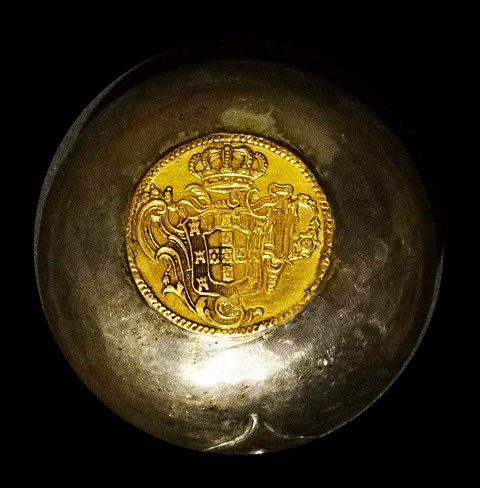 ---
The following item has been known to cause serious distress to serious numismatists. Continue at your peril!
Possibly the ultimate in coin ladles. The bowl is made from a flattened and smoothed Five Guineas coin, of George II, dated 1741 - Decimo Quarto. The inserted coin is a gold Broad of Oliver Cromwell dated 1656. The Broad is contained within a silver collar inscribed with the legend 'The Gift of a Friend / In the Reign of George the Third.
Is there a political message here? The head of a British King has been erased and replaced with the head of Britain's most notable Republican. This ladle was originally found in the United States.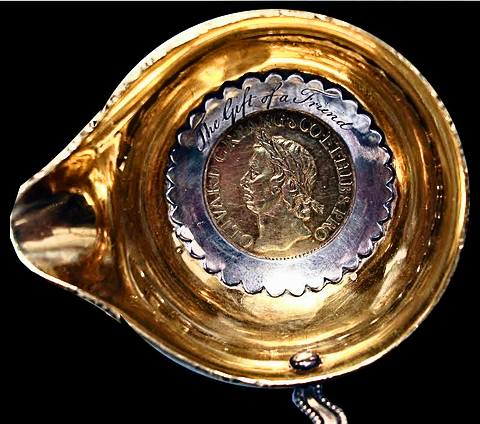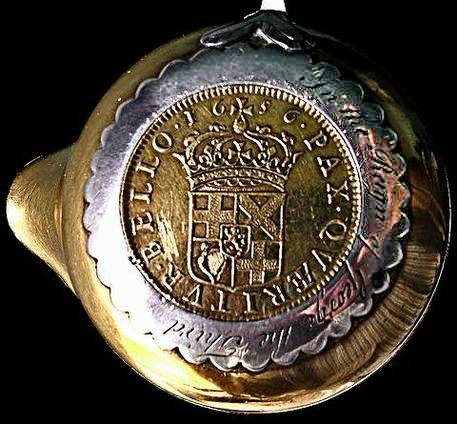 ---