Buckles are a popular category for coin reuse, closely associated with Belts.
While Brooches and Bracelets are commonly found made from the four coin (4d, 3d, 2d, 1d) Maundy coin sets, this Buckle is crafted from an entire purse of Maundy coins from 1899. Each side is made from 18 coins totalling 40 pence a side. The total for the complete buckle is 80 pence. In 1899 Queen Victoria was 80 years old. Therefore a complete purse would contain coins to the total value of 80 pence. My apologies to Maundy coin collectors for these distressing images.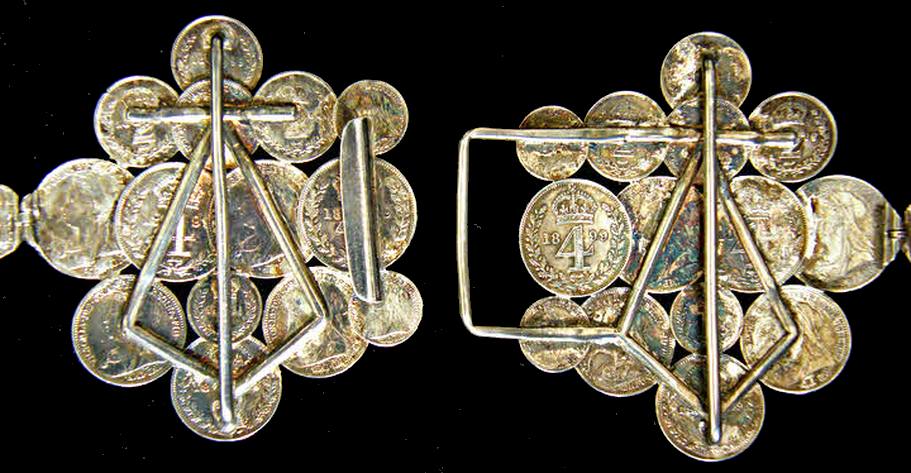 This Guatemalan Buckle is a close match to a Belt, shown at the top of the Belts page. The small coins are Quarter Reales and the centre coin is a cutout Half Peso coin. It is likely that both items were produced by the same maker.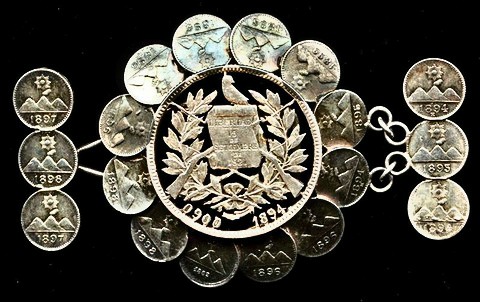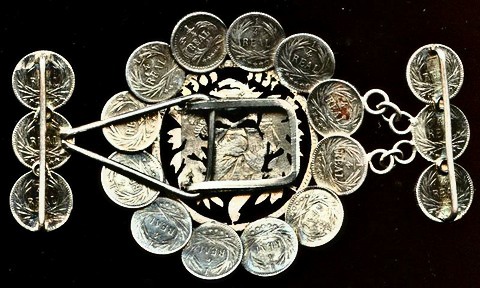 This hefty Belt is probably a British soldier's souvenir of the Second Boer War. The six Paul Kruger Half Crowns are stoutly soldered together.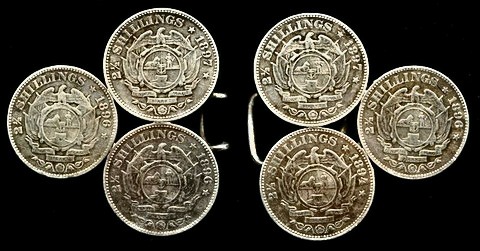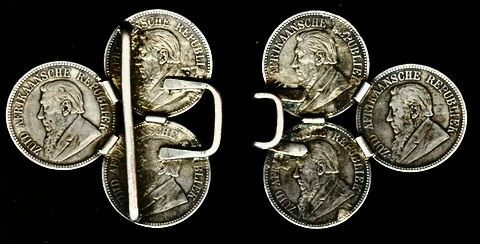 Is this largely South American buckle made of coins at all? Are these silver coins with heat damaged reverses or are they cast from a buckle made from genuine coins.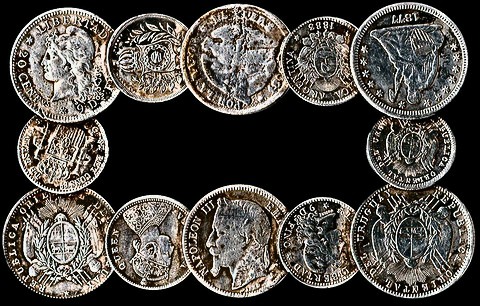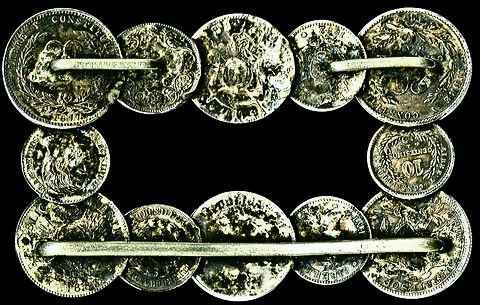 This large (129 gm.) silver coin of Panama makes an effective buckle. Normally I avoid buying any items that have been recently made for retail. However, when looking at the same market stall the next week, I heard the vendor mention to a friend that he had had a large Panamanian coin for months and could not sell it. So, he asked a jeweller friend to turn it into a buckle. I was quite annoyed!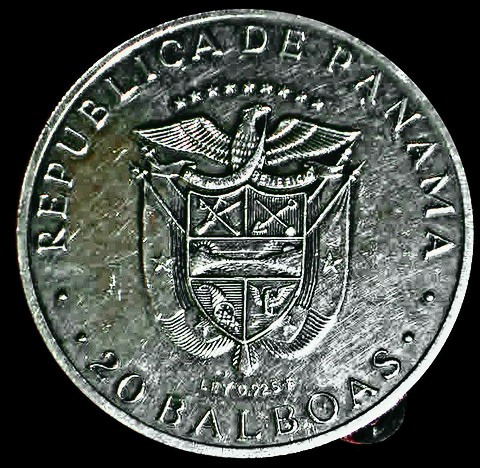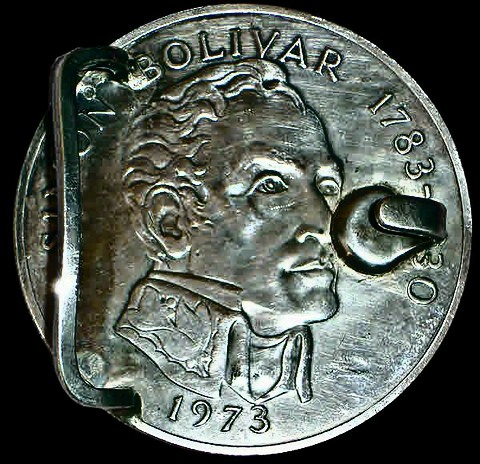 This buckle has been made from twelve Norwegian 5 Ore coins dated between 1875 and 1899. The shield from the obverses of these bronze coins has been cut out and soldered together. The buckle has then been silver plated.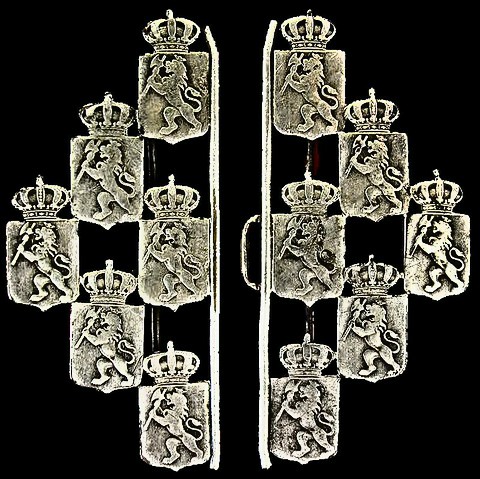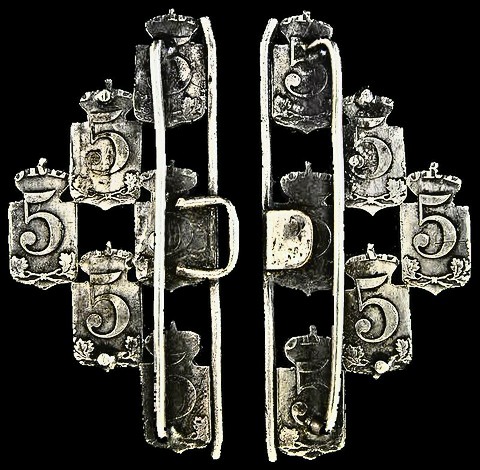 This buckle has been made from 50 One Chuckram coins of the former Indian Kingdom of Travancore. The coins in the centre are silver One Fanam coins. A selection of other Travancore items can be viewed by clicking HERE.