Great Seal of Ireland
The seals of Queen Victoria, King Edward VII and King George V are shown below. They are identical to the English designs, with the exception of the Harp of Ireland replacing the Trident of Great Britain at the bottom of the counterseal. The very small crowned Irish Harp on the George V Great Seal is also shown in greater detail. I wonder if anyone observed that the seal showed 'Ireland under the jackboots of the King'.
Detail of counterseal showing the Harp of Ireland under the King's boot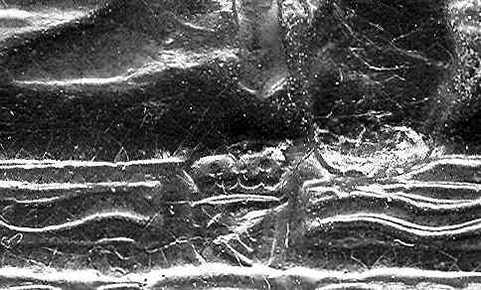 ---
On the creation of the Irish Free State (1922) a new Great Seal was created for Northern Ireland. Also, in 1923, a seal was created for Southern Ireland, with King George on the seal and the Harp of Ireland on the counterseal. The image of King George V was only removed when Ireland became a republic (1937).