Stiff Not Jugs
"In common with most potteries Stiff offered a wide range of products from small bottles to large barrels, water filters and chemical apparatus. An abbreviated catalogue from 1873, together with its Doulton equivalent was found in the offices of the Fulham Pottery and reproduced in John Dwight's Fulham Pottery, Excavations 1971-79, Chris Green, English Heritage, 1999." A selection of "figured" items are illustrated below. Note: the 1873 list offers "Mounted Figured Mustard Pots 12/- per dozen." Next door neighbour Doulton made thousands, but no Stiff mustard pot has been recognised, where are they?
Click on any segment to magnify it.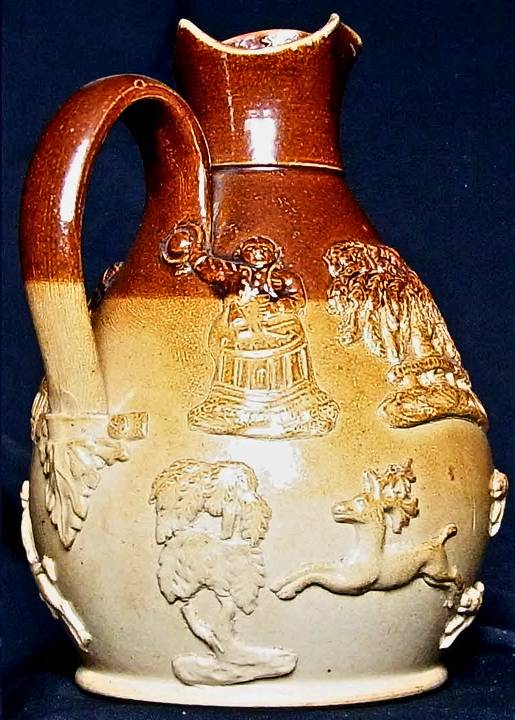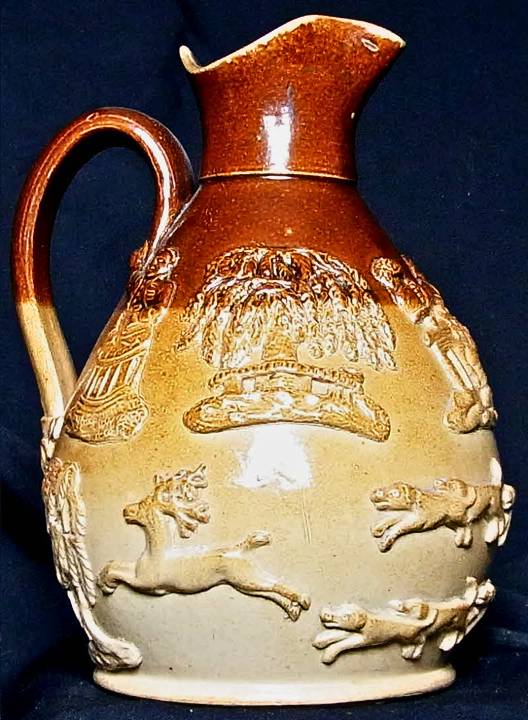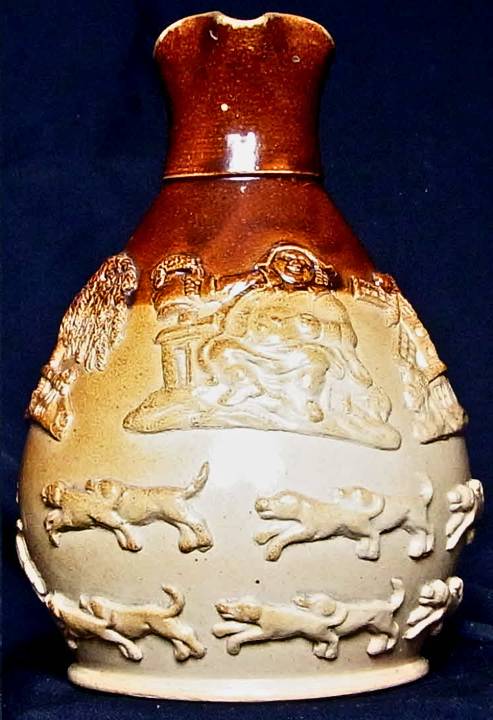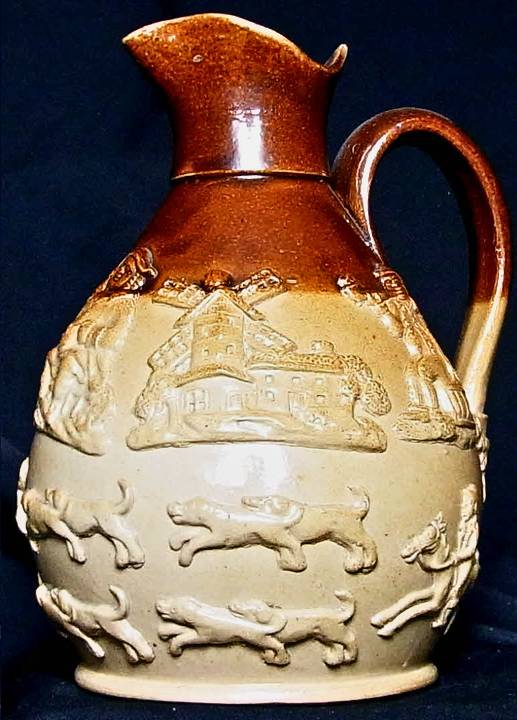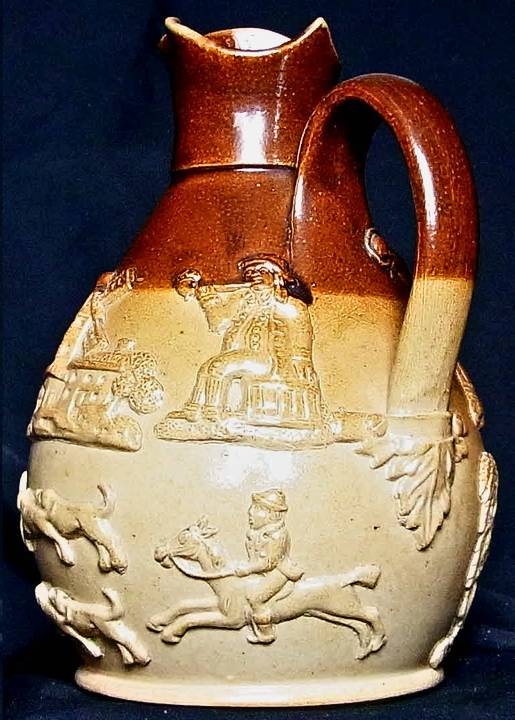 A shaped (wine?) jug that does not match any of the 1873 illustrations – later?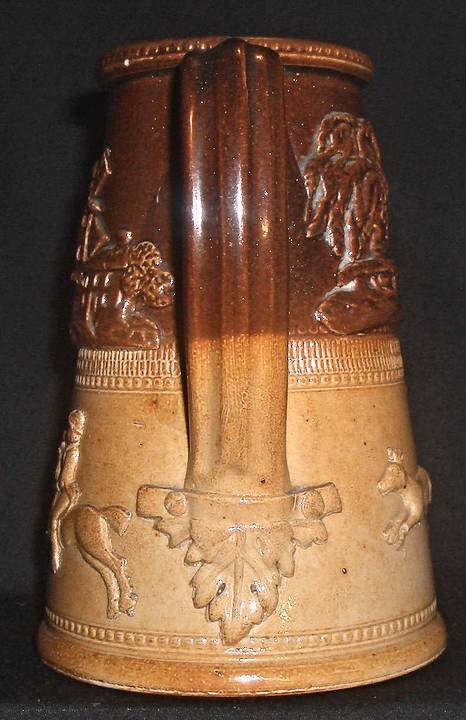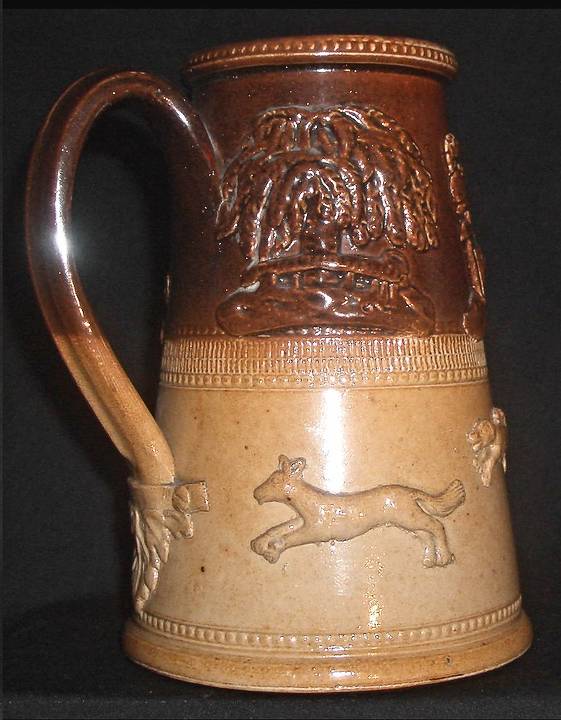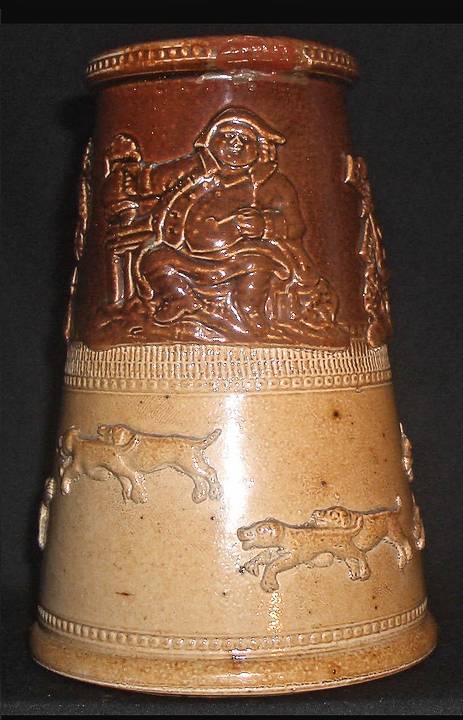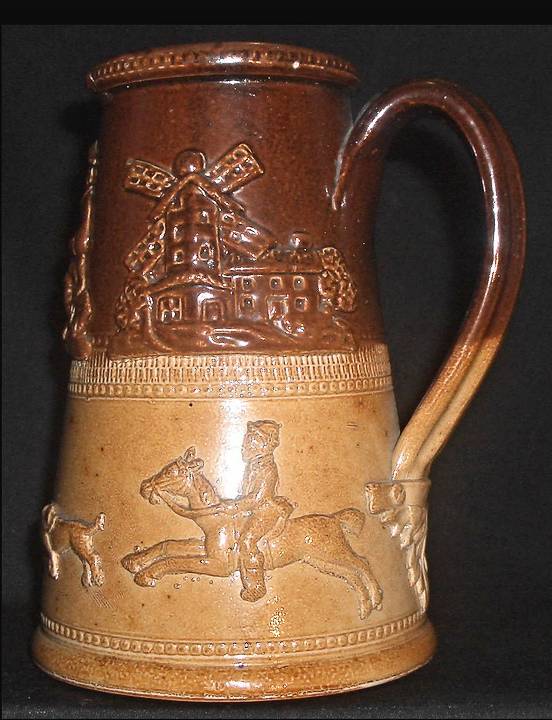 Shaving Pot. 1873, plain 5/- per dozen, figured 7/- per dozen.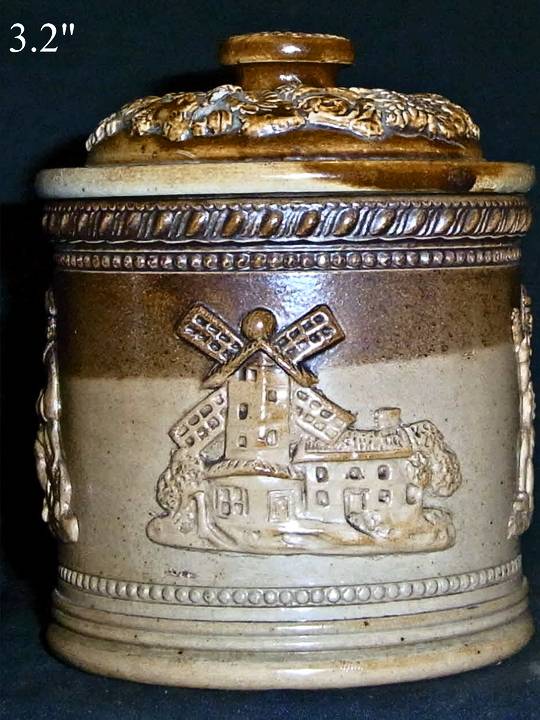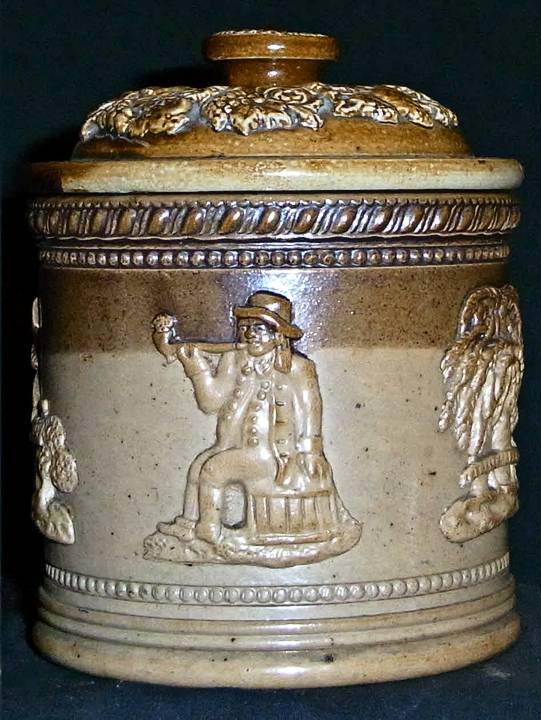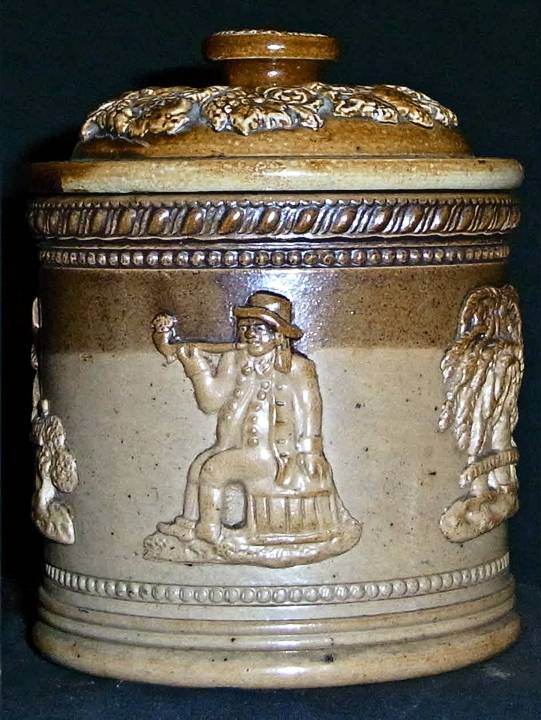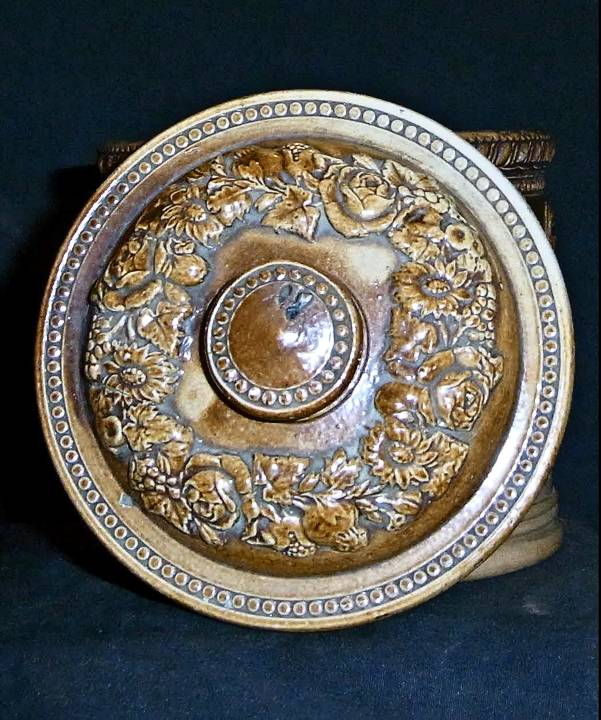 Tobacco Pot. 1873, offered in 4 sizes quarter, half, one and two pints. Barrel shaped pots were also offered in the same range of sizes. These are probably the fairly common tobacco pots with broken pipe stems on lid and (usually unreadable) diamond mark on base.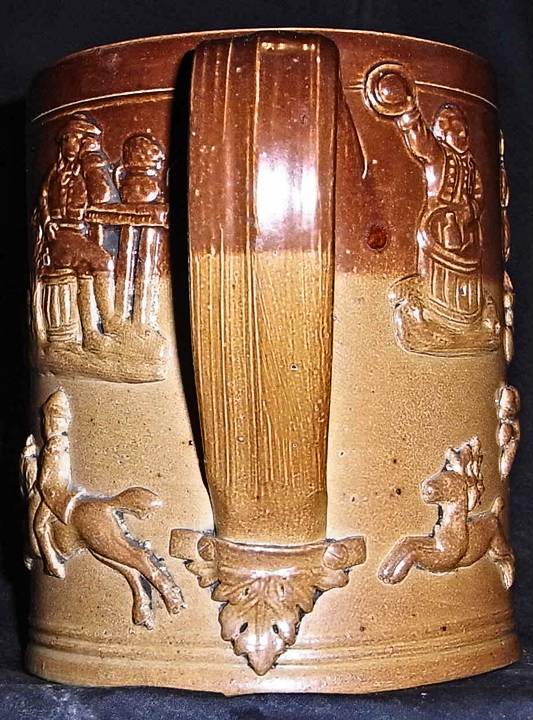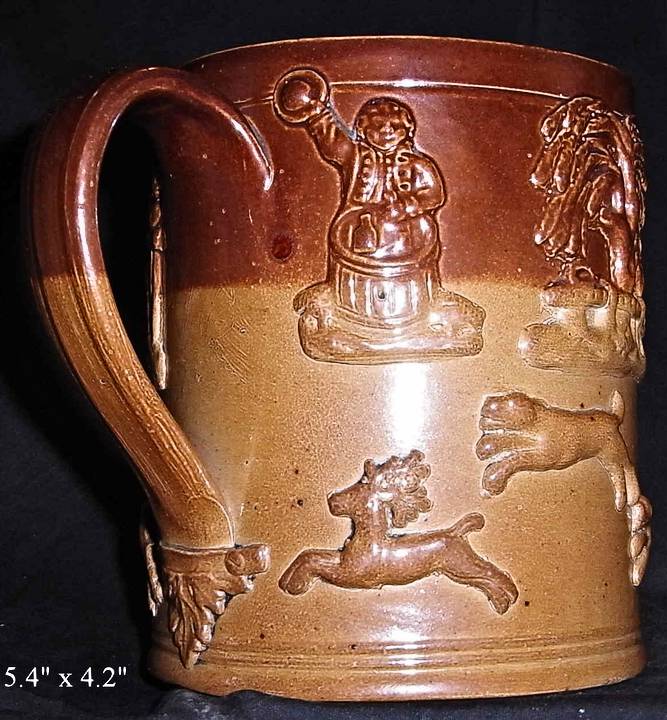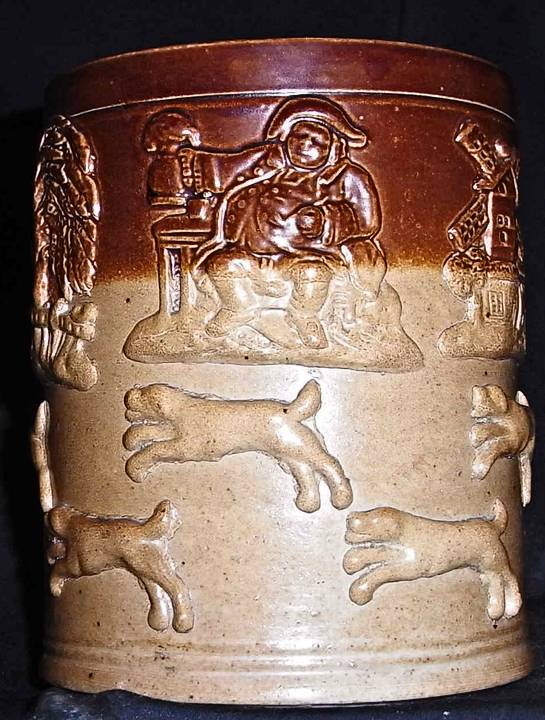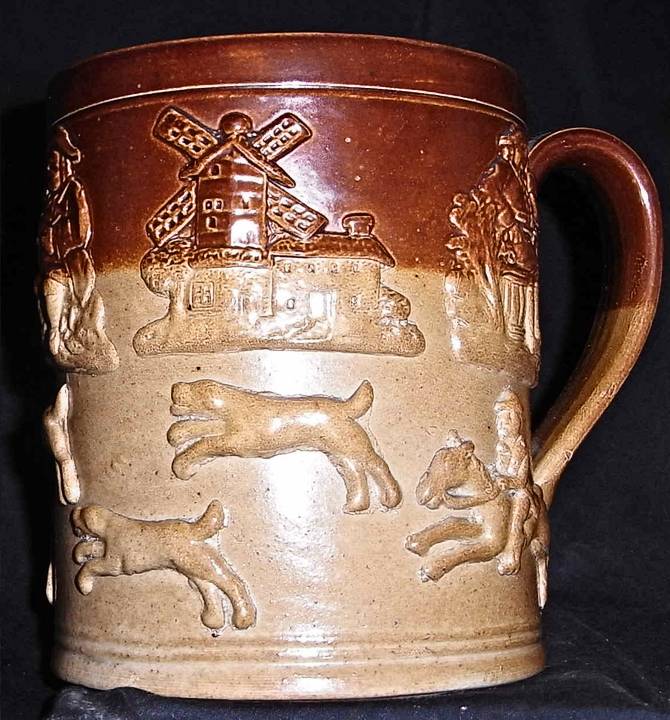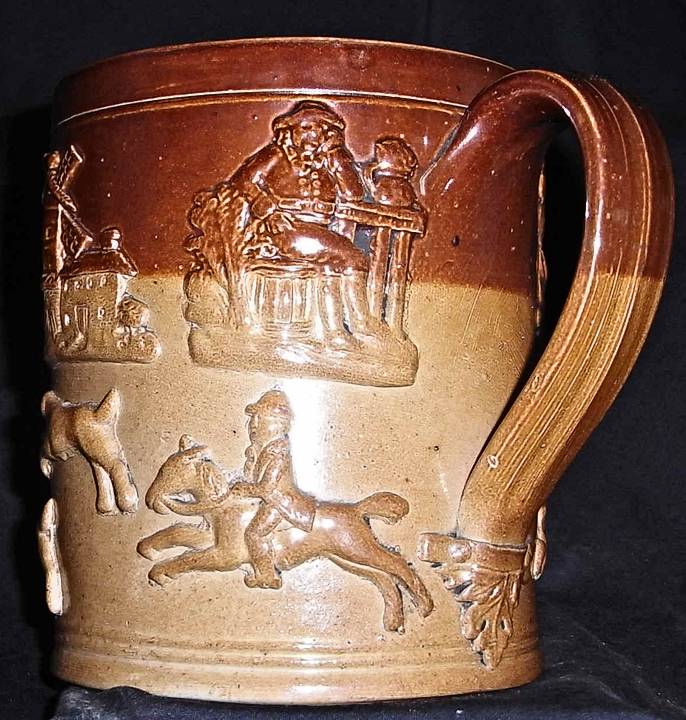 Tankard, always referred to as a Mug in contemporary catalogues. 1873, Figured hunting jugs and mugs were offered in the same size range, quarter to eight pints, and for the same price.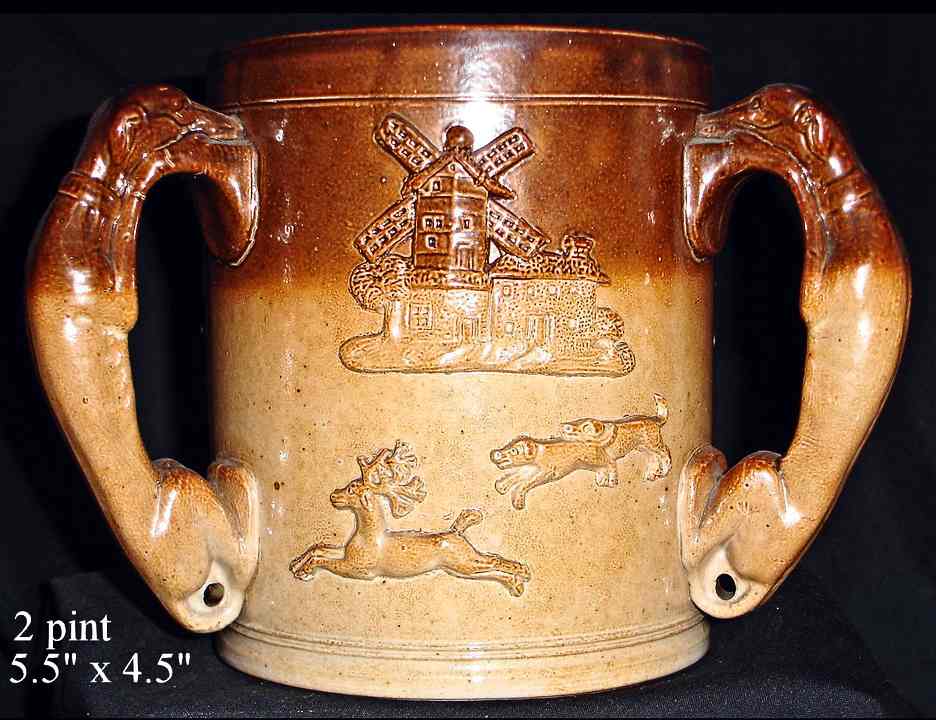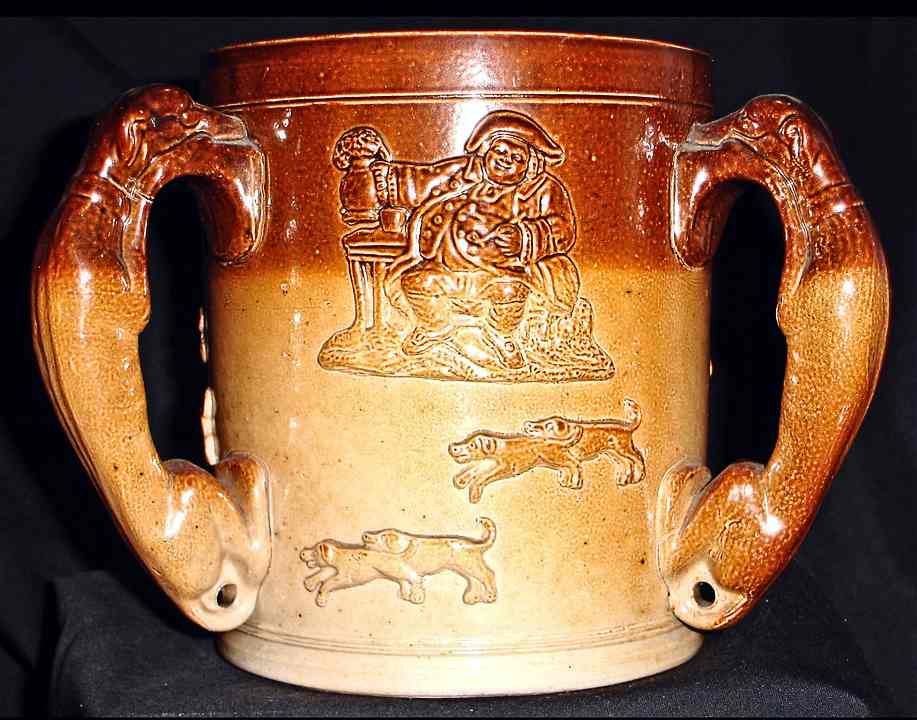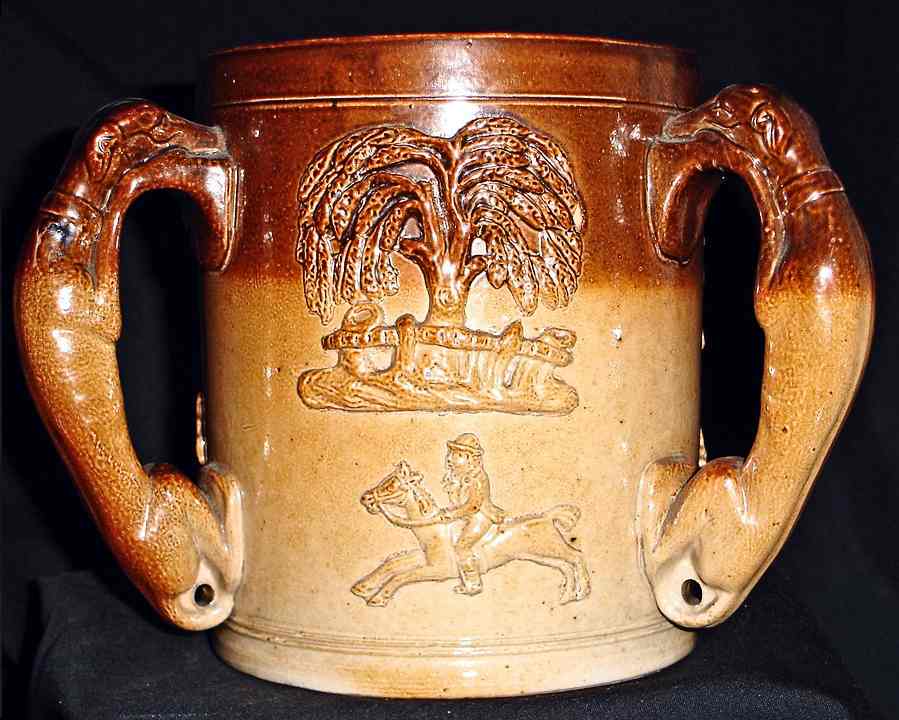 Tyg (three handled mug). Not mentioned in 1873 list but fairly common. Also two handled loving cups.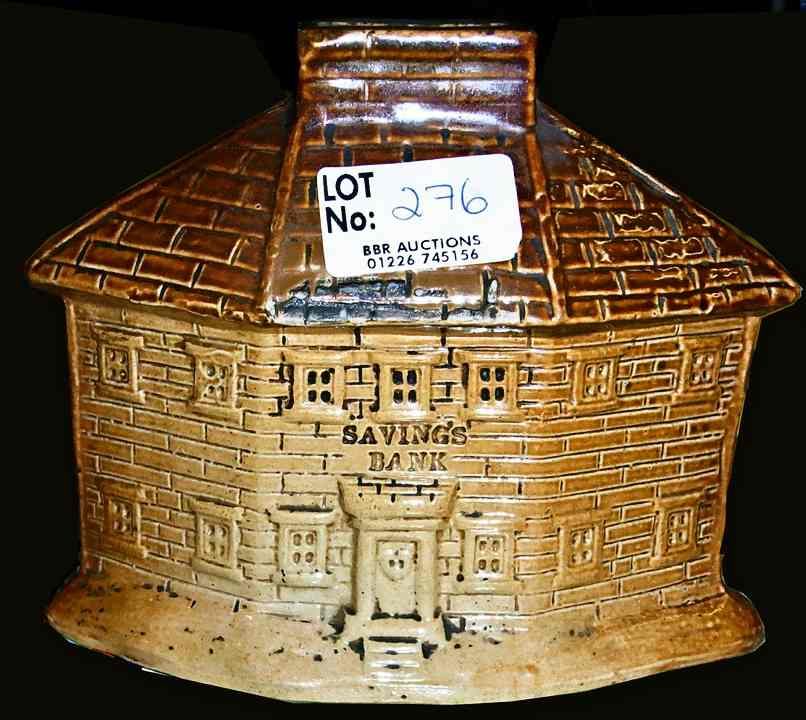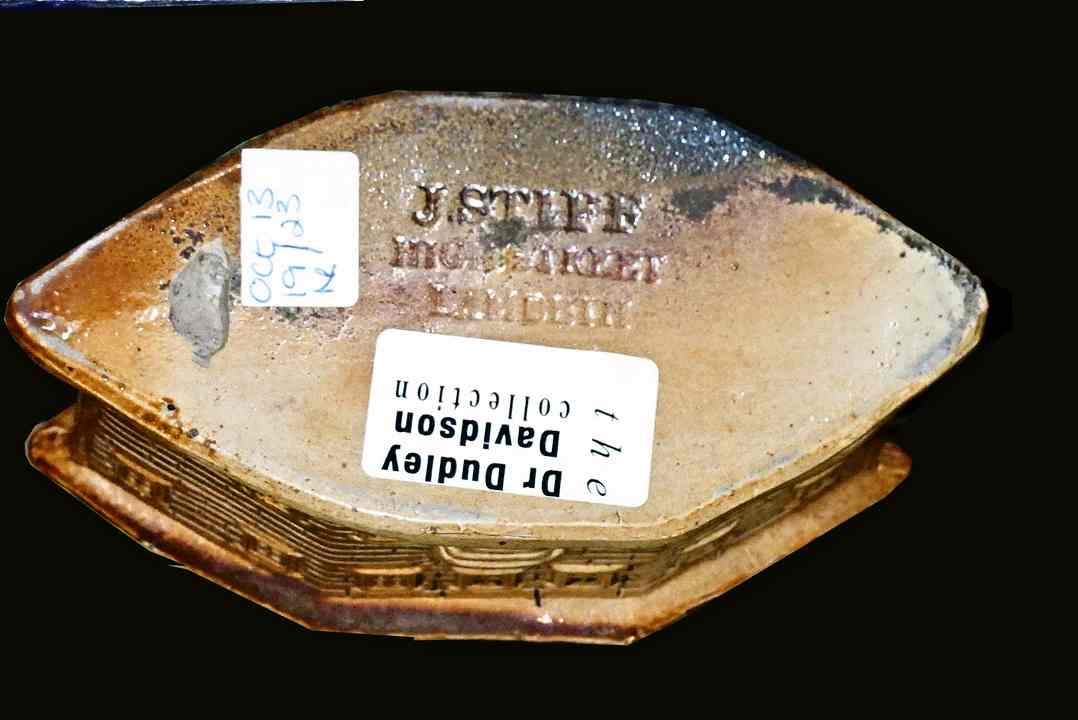 Money box. Not mentioned in 1873 list. Rare marked example from 2014 BBR sale. Unmarked not rare, 1885 dated example seen.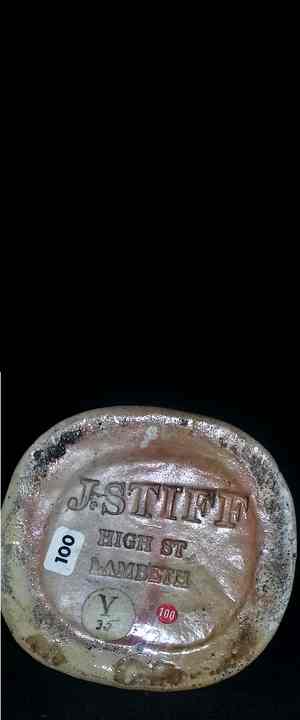 Polka spirit flask. This is the only fancy spirit flak recorded from Stiff and is very rare. Private collection.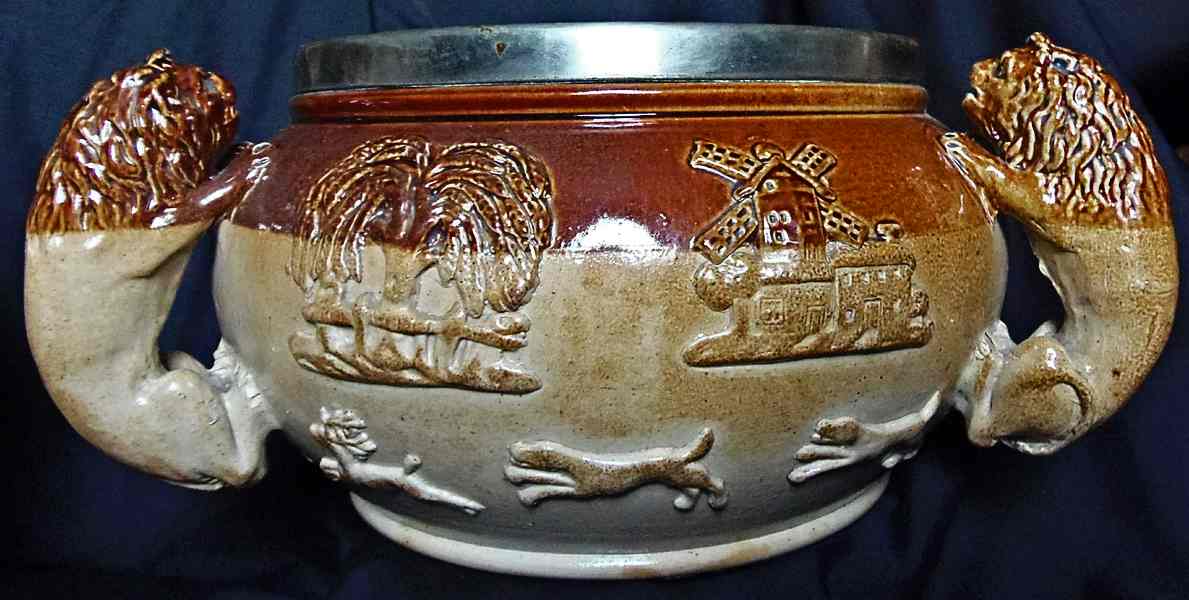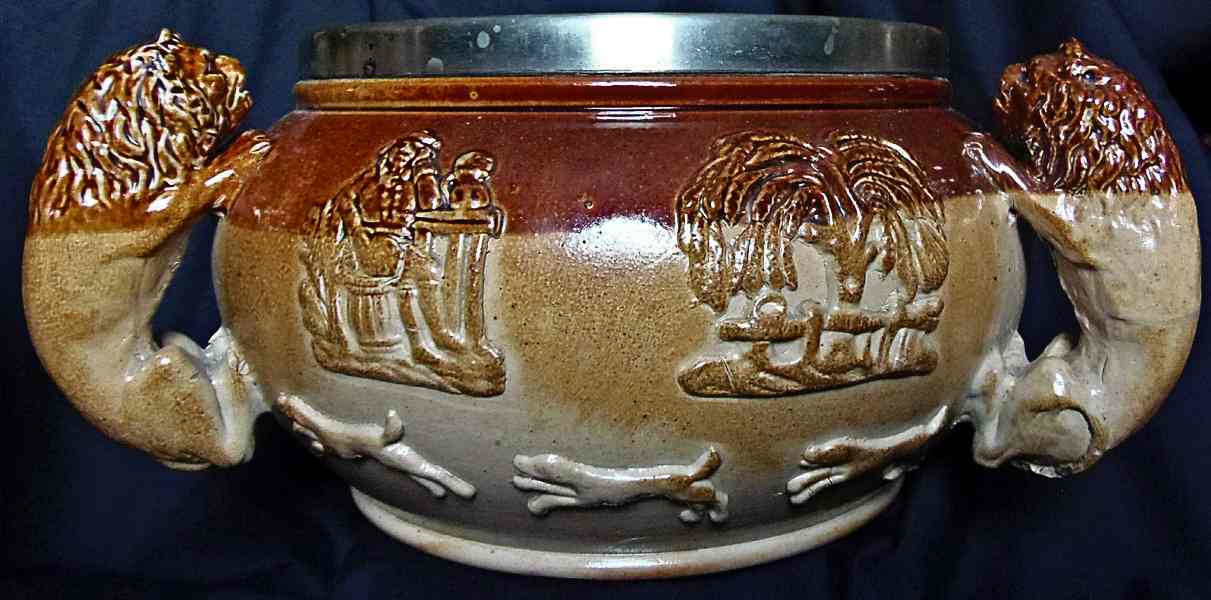 Fruit bowl with lion handles.