T. Smith 2 pint jugs
Click on any segment to magnify it.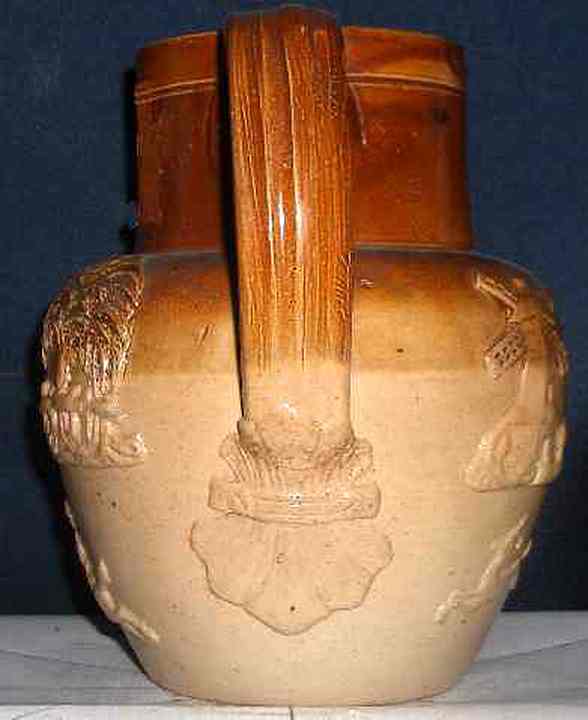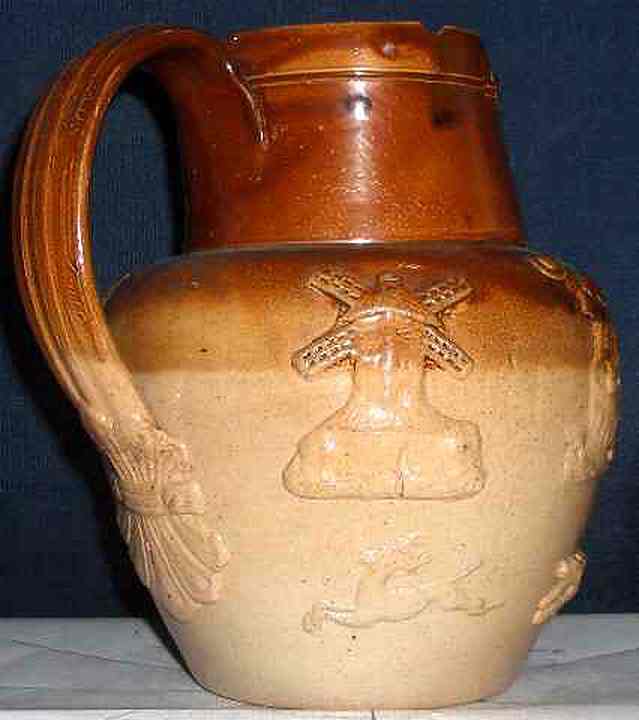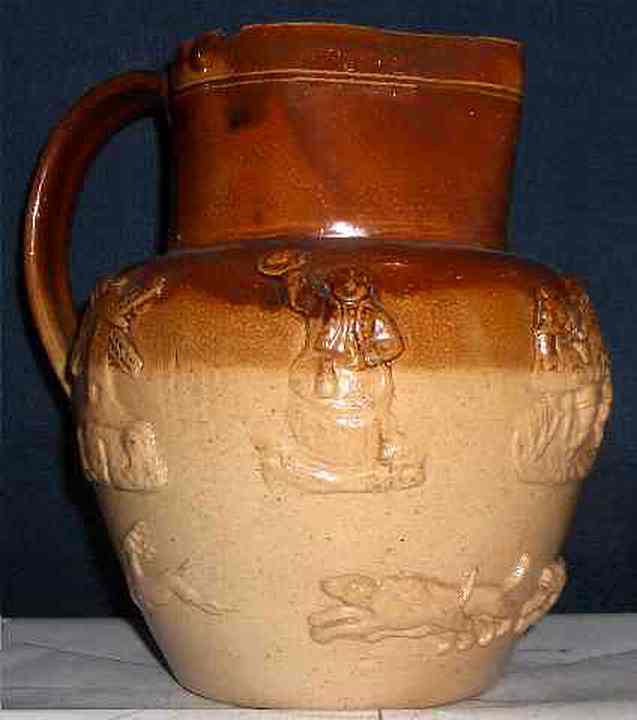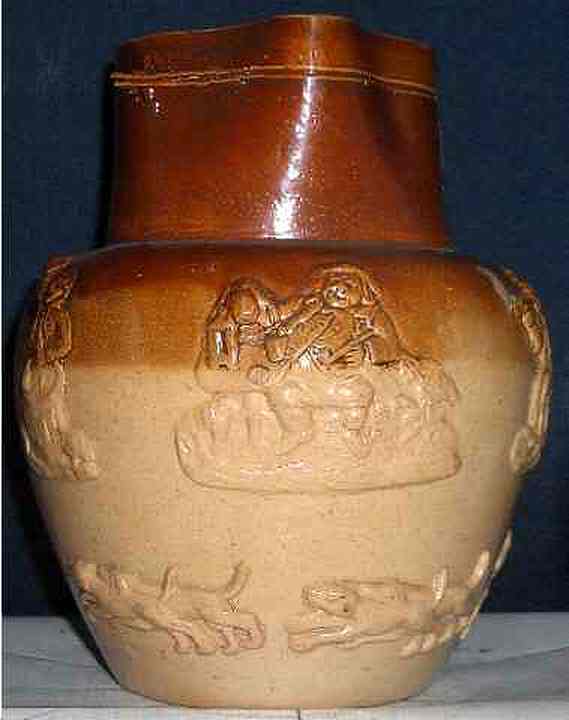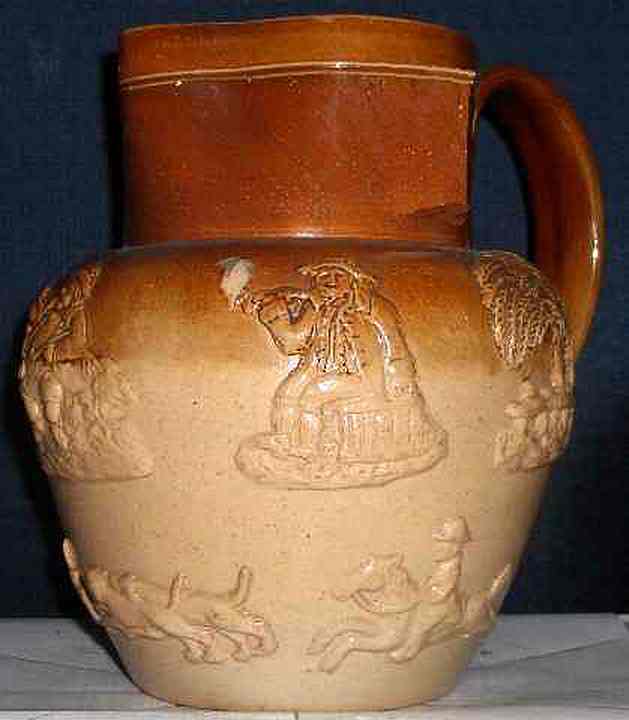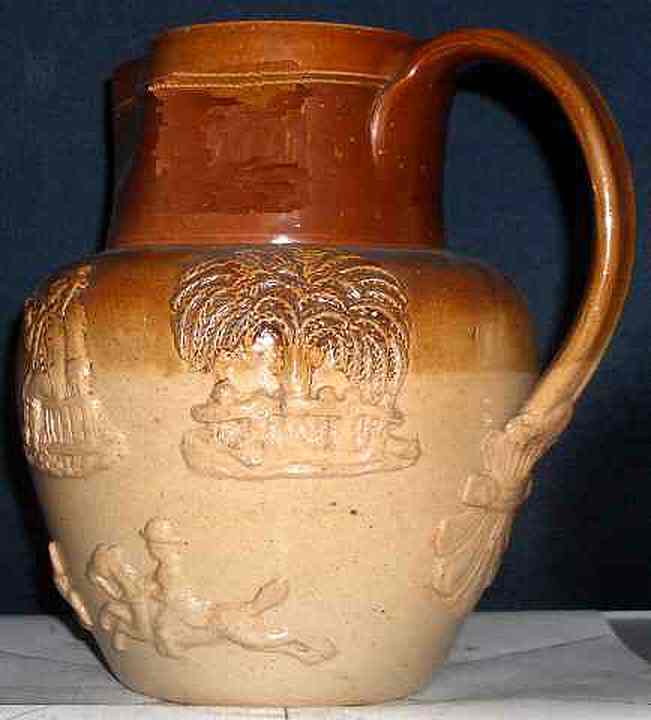 Similar to Stiff but different windmill and Toby. Two variants of tree seen, both copied from Stiff.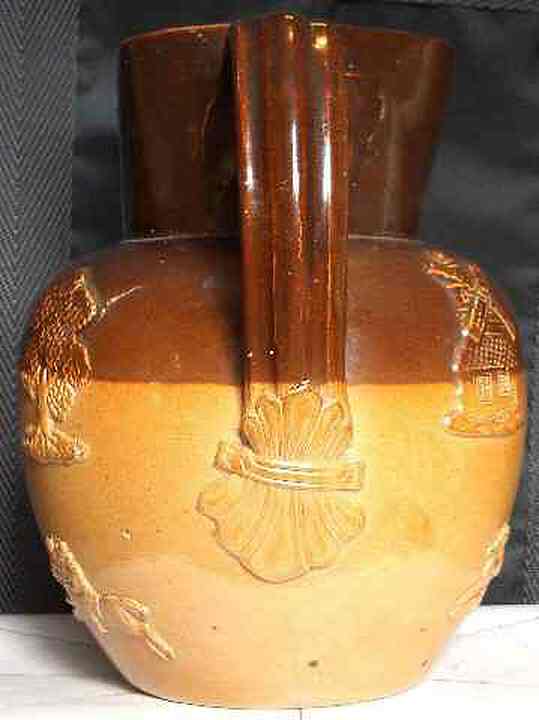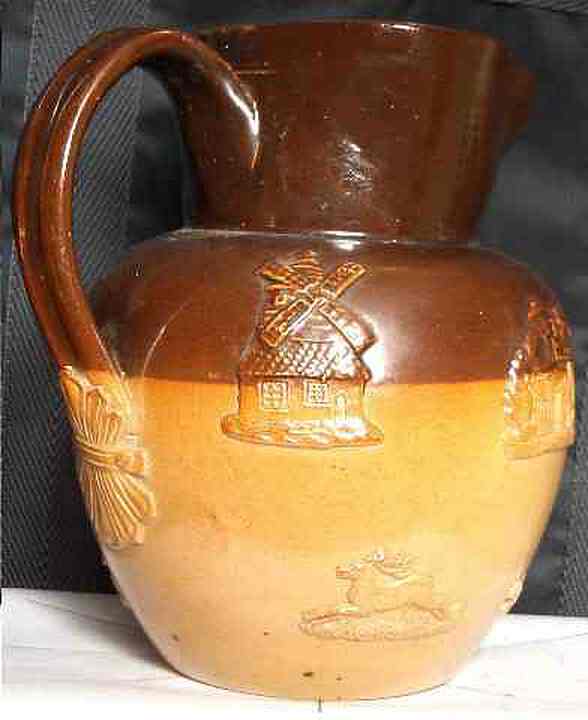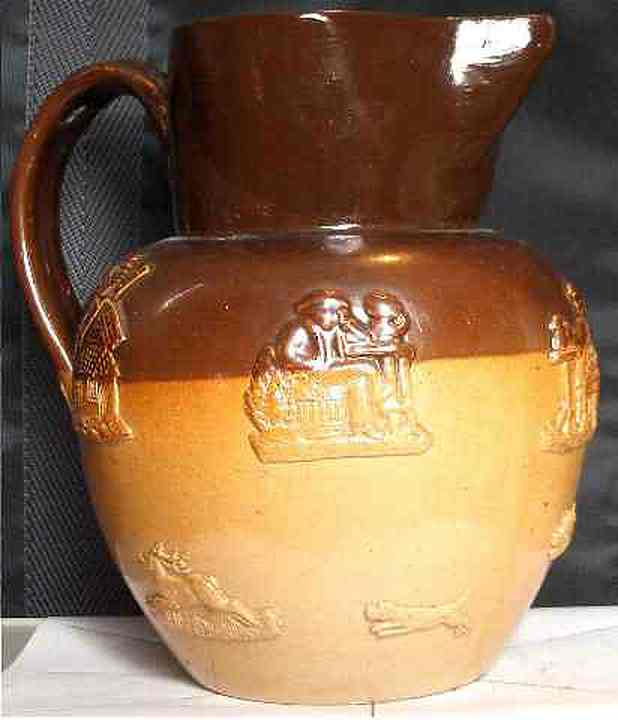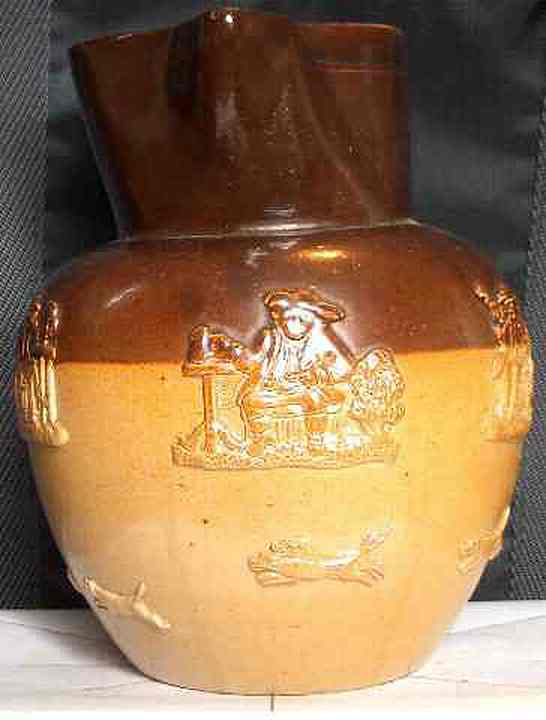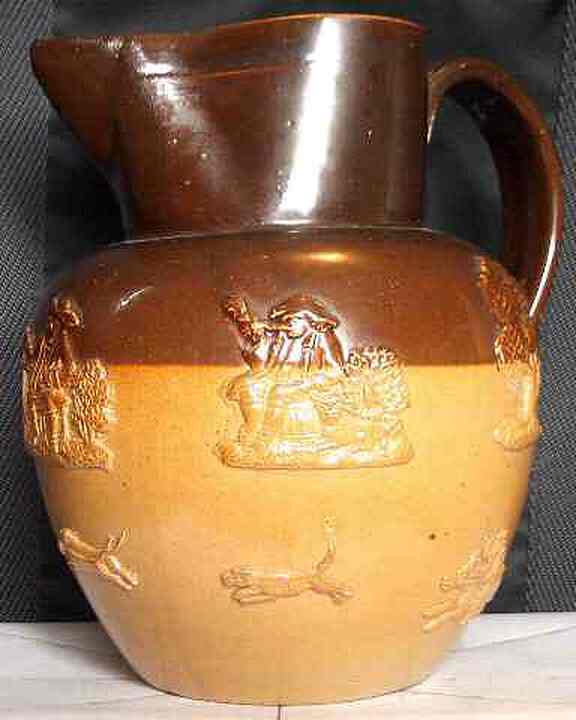 This is an almost exact copy of a Doulton jug. Is this why all examples seen have a T Smith stamp to confirm their origin?