T. Smith 1½ pint
Click on any segment to magnify it.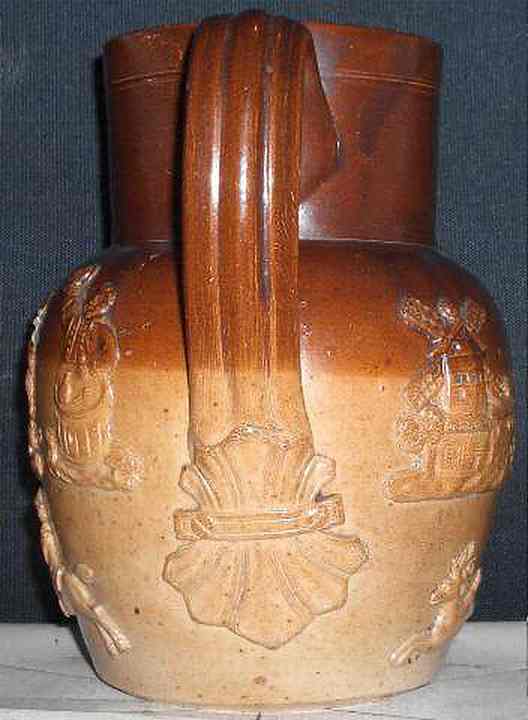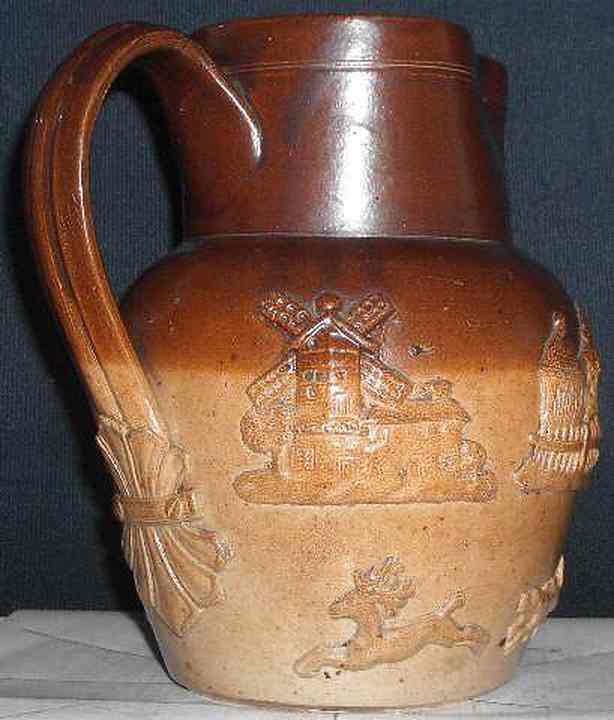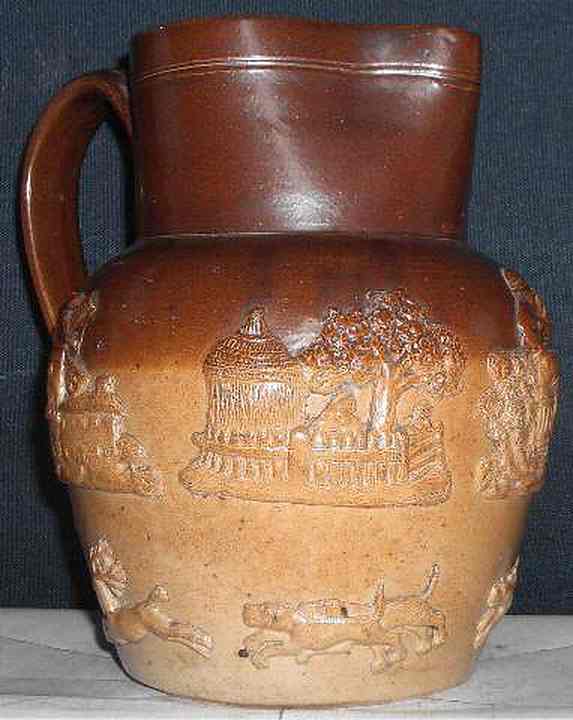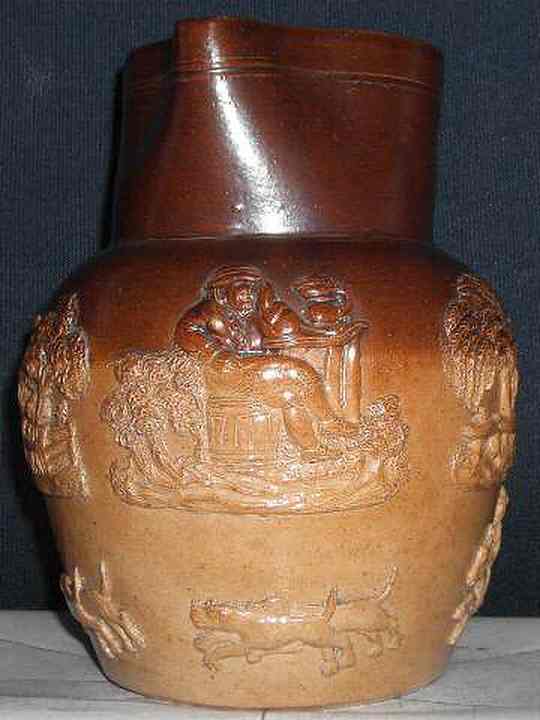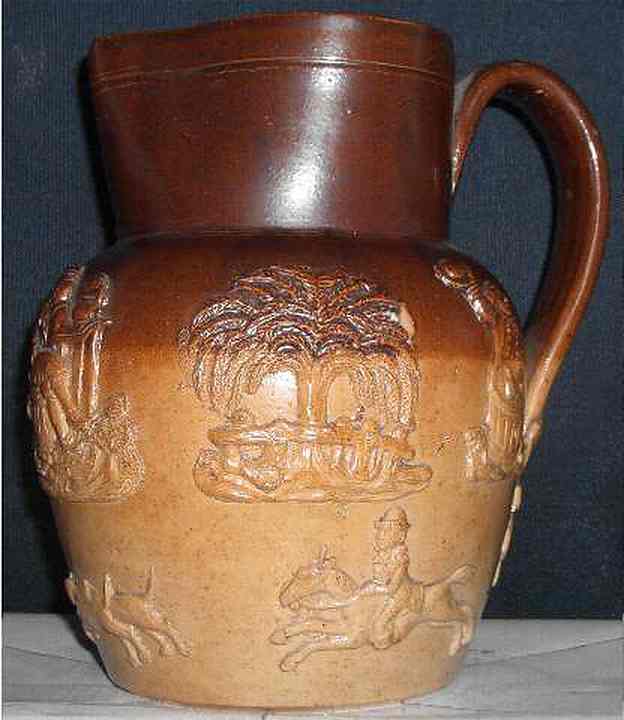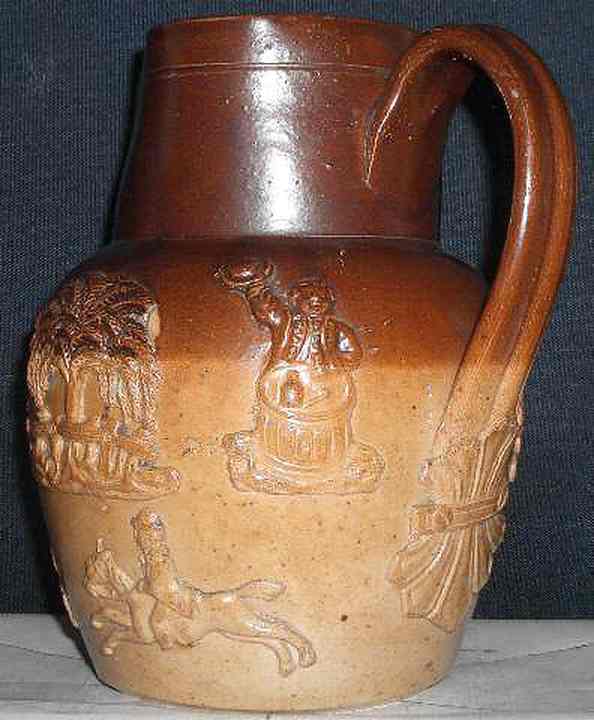 This jug has an unusual sprig showing a goat in a field with a haystack and a man leaning on a gate. This design was previously used by John Bacon of Staffordshire and possibly also used at Bristol.
This is a fairly common jug and I have recorded five different examples. I.5 pints fills to the base of the neck but brimful capacity varies between 1.75 and 2 pint. What it would have been sold as remains a mystery.