Fulham - Cheavin Meet
Click on any segment to magnify it.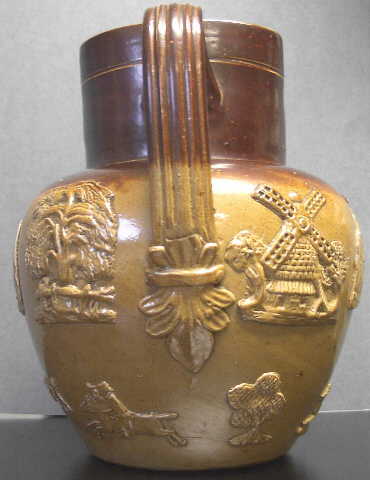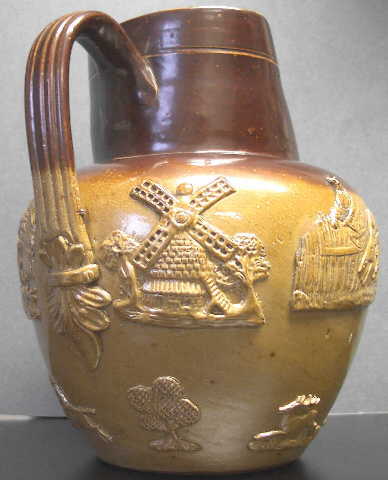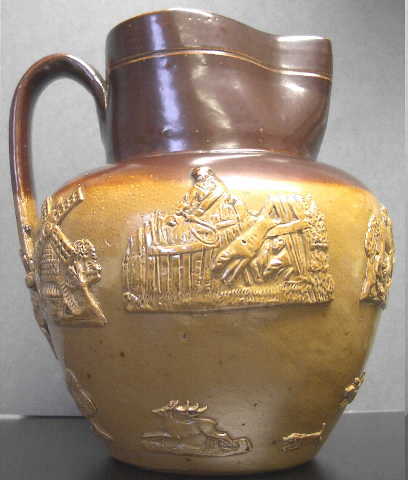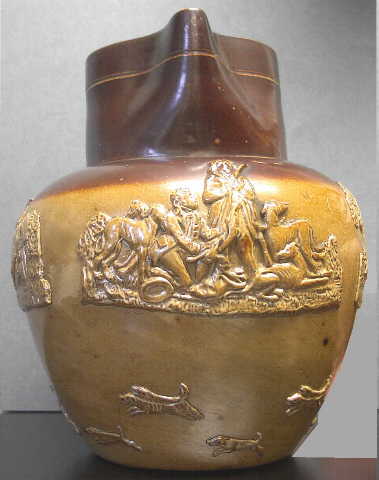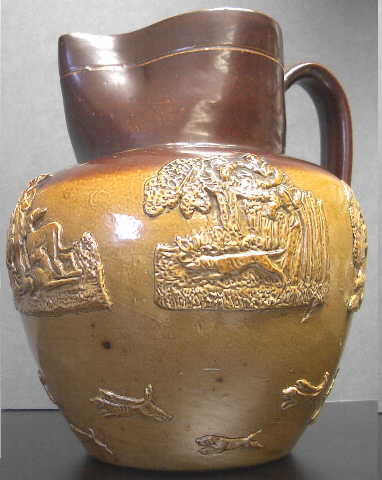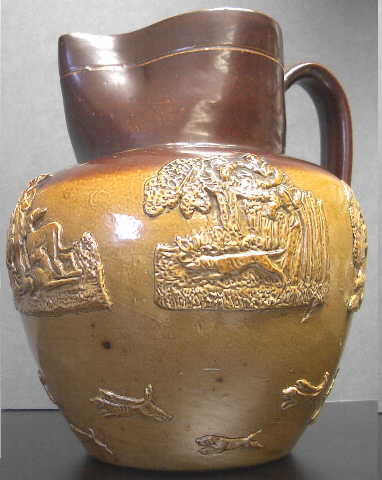 Height 202mm.This jug is in the London Borough of Hammersmith Archives and the images are used with their permission.
In addition to elements of the familiar "The Meet" pattern this jug has windmills and trees copied from Stiff jugs of 3 pints and greater size. This may mean that Fulham also made more straightforward copies of Stiff jugs. Or possibly that they were on good enough terms to be able to borrow some of their sprig moulds.
Another example (Wooley Collection 5/6, Minet Library) has different trees and huntsman on lower section.