Stiff 1 pint jug
Click on any segment to magnify it.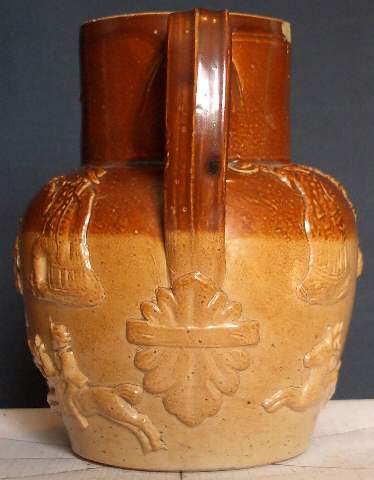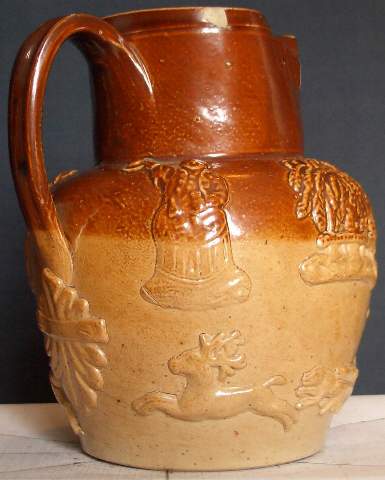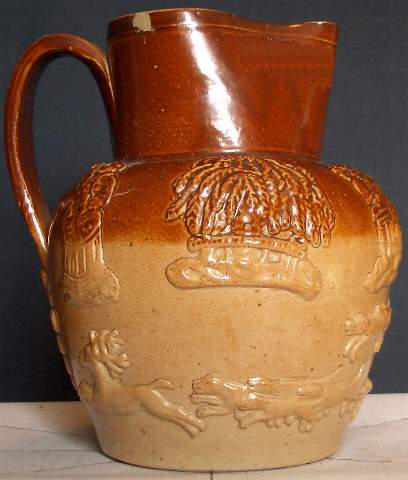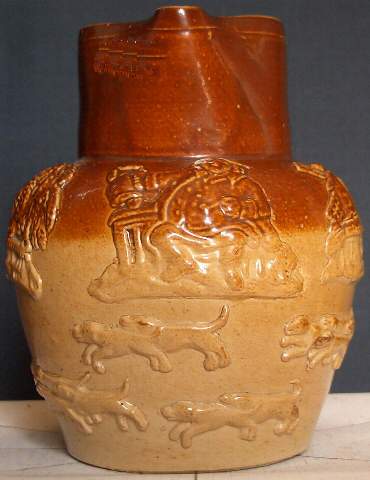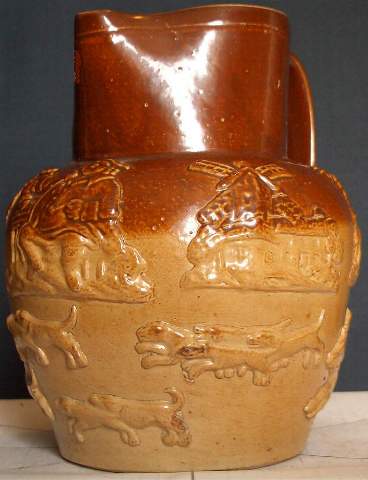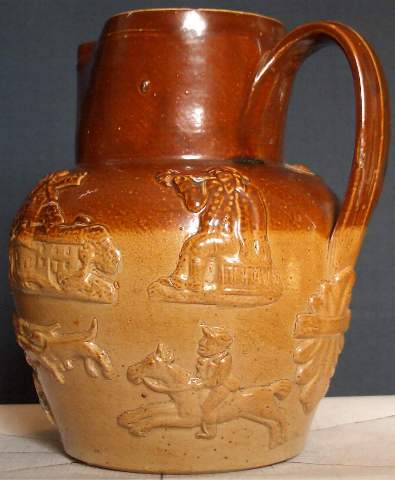 Minor variants exist for a number of the sprigs but the most significant are the handle and the windmill.
Click button for comparison
Both variants of the mill (round and angled tower) were later used by Royal Doulton in their Old Style series of jugs.