Kishere (Mortlake)
I have recorded 4 different Kishere marks, made using printers' type. By clicking on each mark you will obtain images of all items recorded with that specific mark. In addition a small number of items have been recorded with hand drawn inscriptions.

J.K.
Presumably representing Joseph Kishere (1768-1834).
Only recorded on jugs, all with reeded tops. Possibly 1800-1810.


KISHERE
Recorded on jugs, mug, tankard and tobacco jar. All jugs have reeded tops. Possibly 1800-1820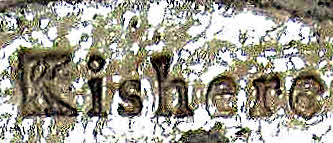 KISHERE MOATLAKE (sic)
Recorded on jugs (one dated 1830), tobacco jars, beaker, goblet? and tankard (dated 1830).
Possibly 1800-1830.


KISHERE POTTERY/MORTLAKE SURRY (sic)
Recorded on jugs, tankards, beaker, collander, chamber pot, salt dish
All jugs with plain tops (post 1820?), Dates 1837, 1840, 1842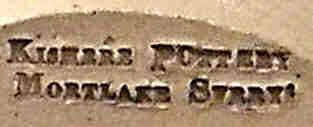 Hand inscribed marks