Melling Pottery
The frequently seen moulded jugs with seated Toby and a standing hunter between an impressed name and address (mostly from the north west of England) originate from the Melling Pottery. This was opened, as The Midland Pottery, Melling, Liverpool, in 1872 by John McIntyre and William Murray of the Caledonian Pottery, Rutherglen, Glasgow. It was sold to John Turner, the pottery manager in 1889 and bought by Hartley's the jam maker in 1922. Badly damaged by a fire in 1929 it never reopened.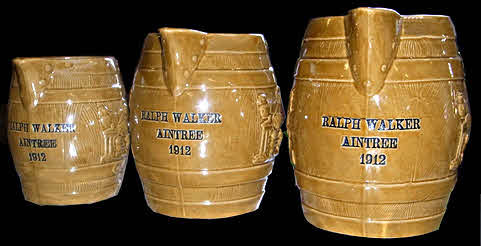 Typical group of Melling jugs. The pottery name does not appear. No tankards have been recorded.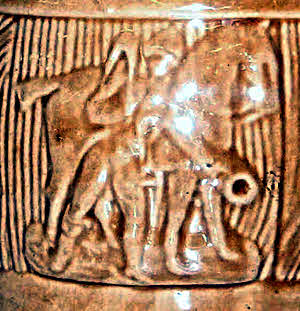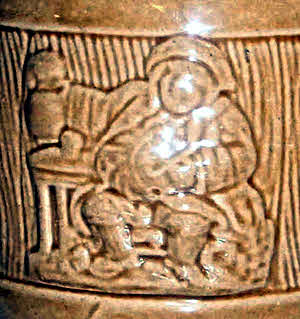 These designs appear on all Melling jugs

Although tobacco jars have not been previously mentioned this one seems likely to have been made at Melling.
Information drawn from Melling Pottery, E.E. Newton & Lorna King, West Lancashire Heritage Association, undated.