Fulham - White 2 pint
Click on any segment to magnify it.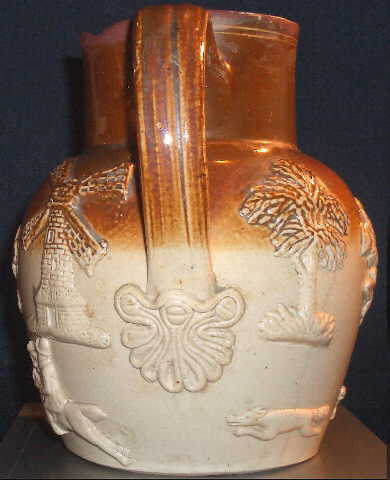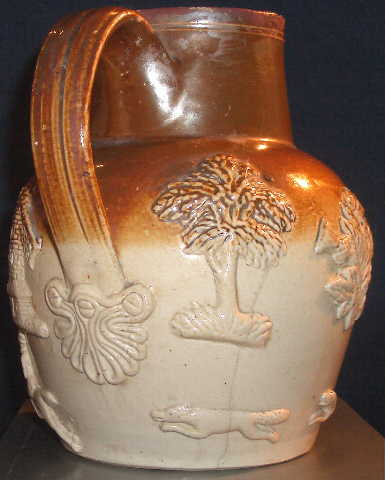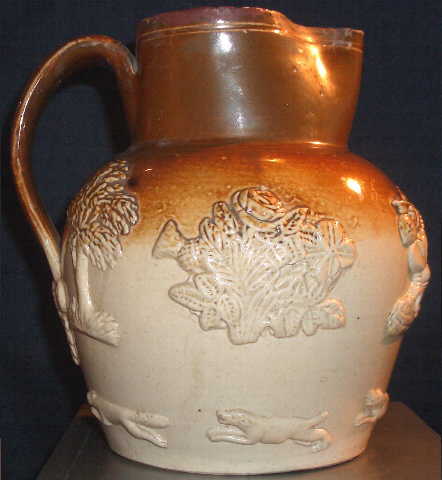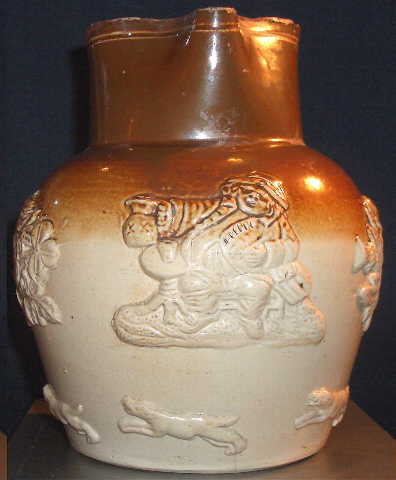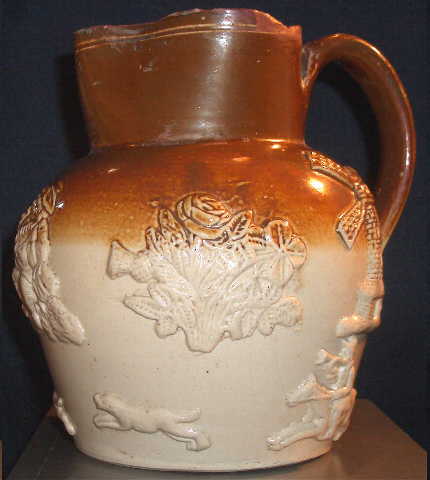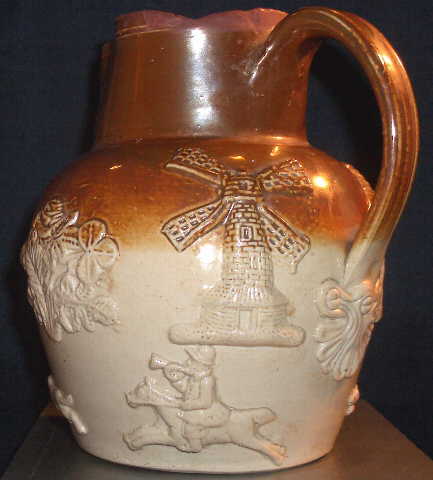 Height 125mm. I have an almost identical example with the semi-standing Toby referred to on the half pint page.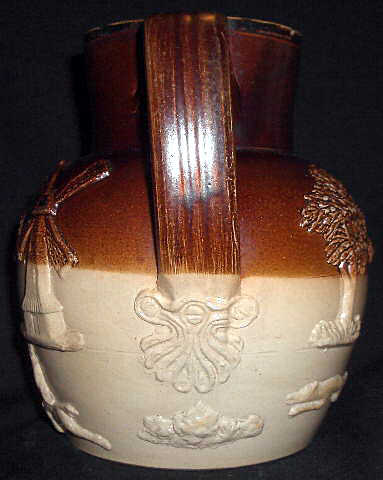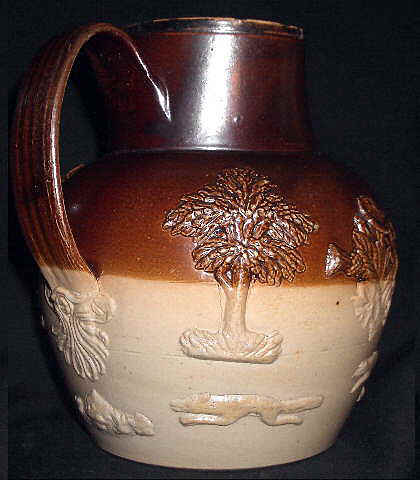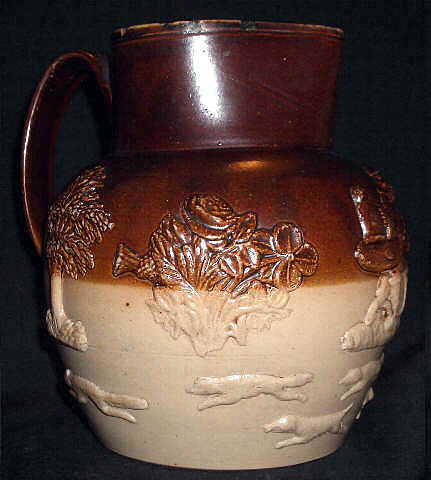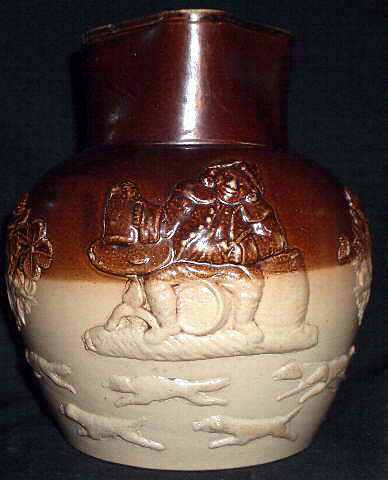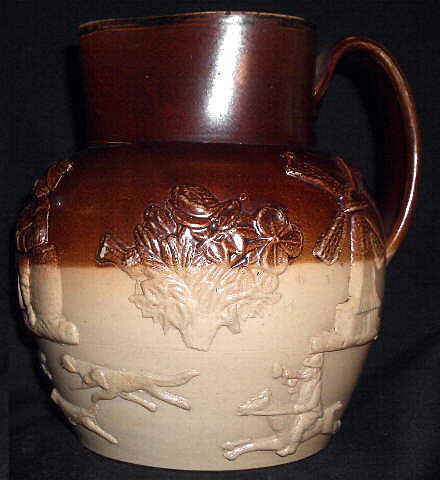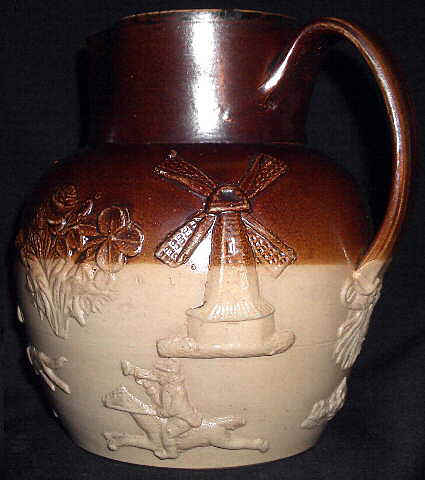 Height 155mm. Fragments of this style of jug were found during excavations at the Fulham Pottery site.
An example in the Woolley Collection, Minet Library (8/8) has a round impressed stamp "Hot Water Proof".
These two jugs hold slightly less than 2 pints and only 1½ pints to the base of the neck. However I still believe they are intended as Quarts.