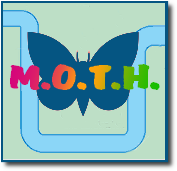 Theatre programme for The People's Empire (opposite Bow Church). For the week ending March19th 1898. See second image for programme details.

A varied programme with drama, music, dance and "Edison's latest projecting Kinetoscope or Animated Photographs" Acts include H.E. High, the tramp on wheels, Maude Ross, Charming Comedienne and Top Boot Dancer and at number 10, Trewar & Castor, Clown and Frog! Film subjects include, The Graeco-Turkish War, Bride's First Night, Snow Balling and Paul's Celebrated Picture of the Last Four in the Great Clog Dancing Contest for the Championship of the World!

The name People's Empire for some reason never appears in directories. It started as the Eastern Empire above the Three Cups public house at 156 Bow Road in 1894 and remained as such until 1902. In 1903 it was renamed The Palace but remained under the management of the public house. Management separated in 1911 when, as The Palace Music Hall, it was leased to Sadlers Wells Theatres Ltd. This continued until 1918 when it became, for one year only, The Tivoli Cinematograph Theatre. Between 1919 and 1924 only the Three Cups is listed in Post Office directories but in 1925 The Bow Picture Palace was opened next door at 158. In 1935 both pub and picture palace were rebuilt as The Regal Cinema, which lasted until 1958. The very last film to be shown was Island In The Sun, the posters remaining in situ for several years.