Images from Christine Osborne
Photo's from St John Baptist School are of my cousin Charlie Fisher. Image 1 he is middle row, 2nd from left. Image 2 Charlie is 6th from left on back row.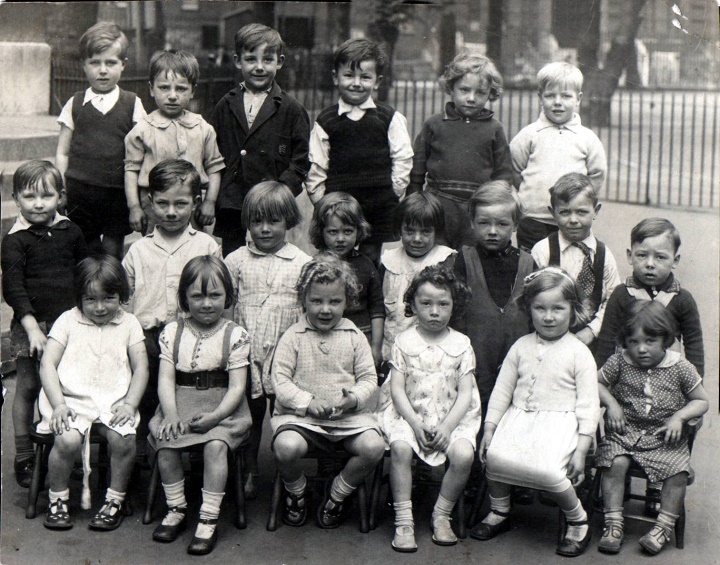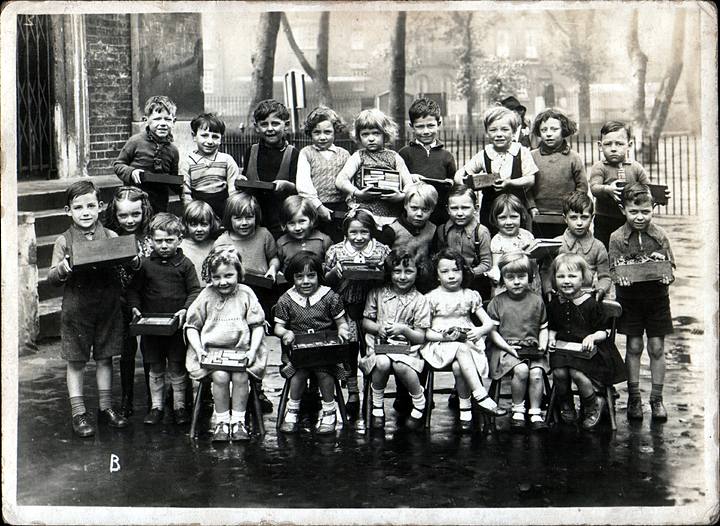 Liz Seabrook [aunt] & Eliza Lucas [gt nan] both lived in Hackney. First part of the 1930's at 29 Warburton Road, then end of the 1930's at 34 Bodney Road. So this is a charabanc outing from Hackney area.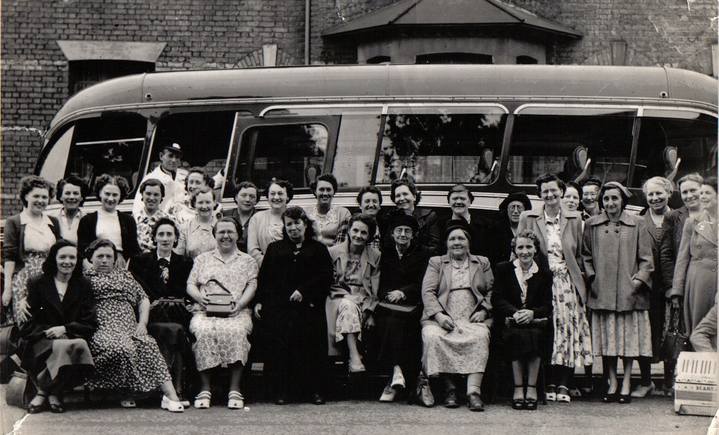 London Evening Standard photo from 1948 is my 2nd cousin Frederick William Lucas [born 1890] and his wife Beatrice - both from Bethnal Green.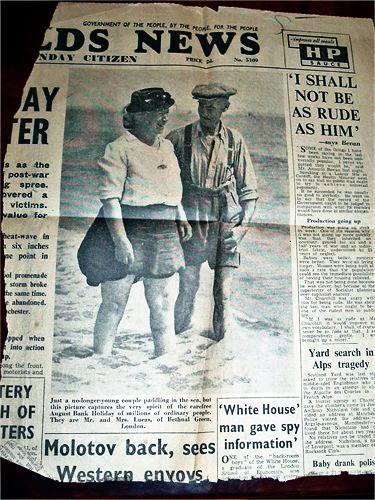 WW1 Photograph is a family member, but unfortunately we do not know who. If you look on drums is says 'London Regiment'.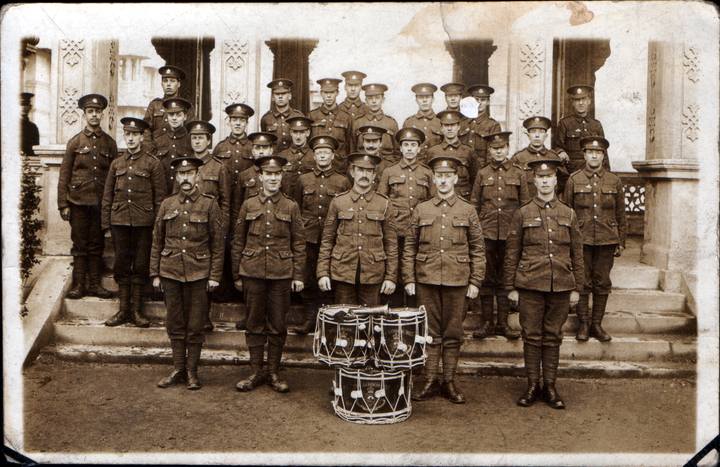 Photo of William Brandon my gt uncle. Born Bethnal Green 1840. From 1890 to his death in 1905 he was a Mineral Water Manufacture and ran a Temperance Pub at 112-114 Virginia Road, Bethnal Green. This is an amazing photograph. Not sure why they have family portraits on the outside of the building and a policeman present. Have you any idea why or have you ever seen pictures displayed on outside of building like this?